TRADEMARK CLASSES & DESCRIPTIONS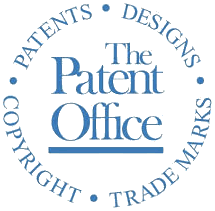 ABOUT TRADEMARKS

Trademarks are registered in classes of goods and services of which there are 45.
Classes 1-34 cover 'Goods.' Classes 35-45 cover 'Services.' Trademark classifications are produced by the World Intellectual Property Organisation (WIPO).
The goods and/or services you intend to provide or protect determine the classes in which you need to register your trademark.
It is a good idea to register in all the classes in which you may want to do business over the next 5 years as it is not possible to simply add classes to your trademark later. Doubtless, the cost of the extra classes in an application are likely to limit the cover that you seek and that is why it is important to know where your money will be best spent.
You need to file a fresh application to add goods or services later. We hope that the listings below will give you a basic understanding of the protection that may be needed to stop competitors invading your intellectual territory. It may also help you to avoid your activities infringing the trademark rights of others.


| | |
| --- | --- |
| Class 1 | Chemicals (not for medical science); additives for the food industry, salts and preservatives (excluding salt for preserving food); compost. |
| Class 2 | Paints (excluding insulating paints), varnishes and lacquers; dyes and colourants for clothing, food and drinks (not including cosmetic dyes); coatings for decorative or protective purposes (excluding building materials). |
| Class 3 | Cosmetics, perfumery and toiletries such as soaps and deodorants; false eyelashes and nails; sunscreen; wax for hair removal; essential oils; incense; potpourri; sandpaper, pumice stones and other abrasives; wax for polishing; polish, detergents, bleach and other cleaning preparations. Does not include items for medical purposes. |
| Class 4 | Industrial oils, greases, lubricants, wetting and binding compositions; fuels (including alcohol when used as a fuel), candles and wicks. |
| Class 5 | Pharmaceutical, sanitary, veterinary and medical, including dental, preparations; plasters and materials for dressings; disinfectants; tobacco-free cigarettes; food for babies; dietetic food and supplements for humans and animals; washes and lotions for animals; preparations for destroying vermin, including poison; fungicides; herbicides. Does not include traps for vermin, such as mouse traps. |
| Class 6 | Common Metals, Alloys and Ores, Transportable Metal Buildings, Non-Electric Cables and Wires made from Metal, Ironmongery, Small items of Metal Hardware (including pipes, tubes, hinges, nails, baskets, locks and handcuffs). Does not include mercury, alkaline or metals in foil or powder form for painting. Includes inert metal objects, but not tools. |
| Class 7 | Electrical machines; machine tools and machine parts; motors and engines; hand-held tools (including electric hand drills, agricultural implements and hoists); wind turbines; pumps; robots; washing machines; vacuum cleaners and other cleaning machines; food preparation machines; automatic vending machines. Does not include land vehicles or anything hand-operated. |
| Class 8 | Hand-operated tools and instruments (including domestic implements such as cutlery, non-electric tin openers, scissors, nutcrackers, eyelash curlers, tweezers, pruning shears, rakes, axes, blades, crowbars, hammers and weapons such as knives, swords, bayonets or fencing weapons). Also includes electric razors and clippers. Does not include machine tools driven by a motor or surgical cutlery. |
| Class 9 | Scientific, nautical, surveying, photographic, cinematographic, optical, weighing, measuring, signalling and life-saving materials; electrical instruments; electrical cables; batteries; instruments to produce or record sound or images; data processing equipment; magnetic data carriers; recording discs; video and audio recordings; compact discs, DVDs and other digital recording media; computers; computer software; video games; mechanisms for coin-operated apparatus; calculating machines; cash registers; binoculars; sunglasses; laptop bags. |
| Class 10 | Surgical, medical, dental and veterinary apparatus, artificial limbs, eyes and teeth, specialist medical furniture, supportive bandages. |
| Class 11 | Environment control apparatus, apparatus for light, water and sanitation, air conditioning apparatus, pipes attached to sanitary installations, safety and regulating accessories for water or gas apparatus. Electric cooking utensils (such as kettles, microwaves and pressure cookers). Does not include steam producing apparatus, or electrically heated clothing. |
| Class 12 | Vehicles, apparatus for transport by land, air or water (including wheelbarrows, bicycles, air balloons and hovercraft). Motors and engines for land vehicles. Does not include parts of motors or engines. |
| Class 13 | Firearms, ammunition, explosives, fireworks, weapons for both military and sporting use. Shoulder straps for firearms. Does not include matches, knives, bows or arrows. |
| Class 14 | Precious metals (including items made from precious metals such as figurines and pieces of art); jewellery (including cuff links, tie clips and jewellery beads); precious and semi-precious stones; gold and silver thread; coins; medals; clocks and watches. Does not include cutlery, gold used by dentists, electric contacts, pen nibs or beads that are not being used to make jewellery. |
| Class 15 | Musical Instruments, electrical musical instruments, instruments that create sound without being manipulated by musicians, such as music boxes. Accessories for musical instruments such as skins for drums, conducting batons, drumsticks, tuning forks. Does not include goods that effect or reproduce sound from another source, such as CD players, loudspeakers or amplifiers, or recording apparatus. |
| Class 16 | Paper, cardboard and goods made from these materials (including books, brochures, pamphlets, calendars, cards, photographs, filter paper, geographical maps, blueprints and plastic packaging); bags made of paper, cardboard or plastic; stationery (including pens, pencils, drawing instruments and compasses); artist's materials; adhesives used for stationery or household purposes; blackboards; bookends; clipboards; typewriters; franking machines for office use. Does not include paints or dyes. |
| Class 17 | Insulating materials and plastics, flexible non-metallic pipes (such as hoses), non-specialised items made from rubber, latex, gum, gutta-percha, asbestos or mica. Includes extruded plastics for use in manufacture and packing. |
| Class 18 | Leather and imitations of leather and goods made from these (including luggage, briefcases, wallets, bags and music cases); goods for animal use (including saddles, whips, horse blankets, horseshoes, animal collars and muzzles); umbrellas and parasols and walking sticks. Also includes moleskin and furs. Does not include clothing, footwear or headgear. |
| Class 19 | Non-metallic building materials and structures (from bike stands to buildings), window glass and wood panelling, sand, bituminous and asphalt coatings, non-metallic rigid pipes, 3D objects made from stone or marble (including sculptures and figurines). |
| Class 20 | Furniture; furnishings; curtains; bedding (except linen); air beds; sleeping bags; mirrors; hampers; lockers; stuffed animals; kennels for household pets; furniture for pets; beehives; coffins; goods made from wood, cork, cane, wicker, horn, bone, ivory, whalebone, shell, mother-of-pearl, meerschaum and substitutes for these materials. Also includes plastic goods (including certain hardware items). |
| Class 21 | Household and kitchen utensils or containers (including crockery, porcelain, glassware, lunchboxes, teapots, gloves, corkscrews and ironing boards); china ornaments; candlesticks; toilet utensils (including toothbrushes and dental floss); combs; brushes (except paint brushes); material for brush-making; articles for cleaning purposes (including sponges and steel wool); cages for household pets; litter boxes for household pets; traps for vermin; unworked or semi-worked glass (except glass used in building). Does not include cutting or piercing utensils of electric utensils. |
| Class 22 | Ropes, nets, sails, sacks and bags. Textiles in an unprocessed state (including fibres). Tents and awnings, hammocks, padding and stuffing materials such as sawdust or seaweed (not including rubber or plastics). |
| Class 23 | Yarns and threads (for textile use). Includes cotton, silk and woollen threads. Can also include fiberglass, elastic, rubber and plastic threads (if these are used for textile purposes). Does not include threads of plastic for soldering, non-textile uses of elastic yarns, or identification threads for electric wires. |
| Class 24 | Textiles and covers for household use (includes curtains, flags, bed covers, handkerchiefs and mosquito nets). Bunting, washing mitts, sleeping bags. Does not include clothing, electrically heated, veterinary or medical blankets. |
| Class 25 | Clothing, footwear, headgear used for normal dress purposes; clothing and footwear for use during skiing, gymnastics, football and cycling; wet suits; motorist clothing; uniforms; sleep masks; aprons. Does not include goods that are specially adapted for a specific use classified in another class (for example fireproof or surgical clothes, or specially adapted sports gear such as skates). |
| Class 26 | Clothing embellishments, including lace and embroidery, buttons, frills, belt clasps, shoe buckles, zips. Includes dressmaker's articles such as knitting and sewing needles and boxes for needles. Also includes wigs and false hair items, and related accessories. Artificial flowers, but not include artificial Christmas trees. |
| Class 27 | Floor coverings such as linoleum, carpets, rugs, mats, matting, door mats, turf (not wooden flooring). Wallpapers, wall hangings and tapestries (but only if they are not textile). |
| Class 28 | Games; playthings (including dolls and doll accessories); objects of amusement (including artificial Christmas trees, Christmas decorations, confetti and novelties for parties); videogame consoles and apparatus (except video games which are in class 9); radio controlled toys; sporting and gymnastic articles (including paintball guns, fishing hooks and tackle, butterfly nets, clay pigeons, ice skates, sailboards, water-skis and wax for skis, surfing equipment, skateboards, ping pong tables and golf equipment). Does not include protective helmets, gymnastic mats or boots. |
| Class 29 | Foodstuffs of animal origin, such as meat, fish, crustaceans and poultry that has been prepared for human consumption or preservation; dairy products; yoghurt; eggs; edible oils (including coconut and chilli oil; fats; frozen and preserved foods. Includes jellies, jams and compotes, processed nuts, dried or cooked fruit and vegetables, including processed vegetables. Does not include fresh vegetables or fruits, sandwiches, pizzas, pies, salad dressings, baby foods, dietary supplements or live animals. |
| Class 30 | Coffee; tea; cocoa; foodstuffs of plant origin prepared for human consumption; grain products (including flour, bread, cakes and pastries); substances that sweeten or improve flavours (including sugar, spices, treacle, honey, marinades, gravies, vinegars, herbs, salt; condiments; salad dressings); rice; barley; yeast; baking powder; products made from malt (but not malt); confectionary; pizzas; pies; sandwiches; prepared meals; ice; ice-cream. Does not include processed or fresh fruit and vegetables, or raw cereals, dietary supplements, baby food, or foodstuffs for animals. |
| Class 31 | Live animals; plants (including raw, unworked wood) and flowers; crustaceans; molluscs; fresh fruit and vegetables; cereals; unprocessed rice; malt; seeds and straw; fresh unprocessed nuts; food and bedding for animals; trees. Does not include eggs unless they are fertilised for hatching, nor artificial fishing bait, or tobacco. |
| Class 32 | Beers and non-alcoholic drinks (including mineral and aerated water, fruit juice, syrups, smoothies, lemonades and non-alcoholic cider and cocktails). Does not include tea, coffee or cocoa drinks, milk based drinks or drinks with a medical purpose. |
| Class 33 | Alcoholic beverages (including liqueurs, aperitifs, bitters, ciders, cocktails, alcoholic fruit extracts, spirits and wine). Does not include beers or medicinal beverages. |
| Class 34 | Tobacco and tobacco substitutes, smokers' articles (including matches, pipes, cigarette filters, filter tips, cases and holders, lighters, ashtrays and herbs for smoking), snuff and snuff boxes. |
| Class 35 | Services that directly assist the operation or management of a business. Includes advertising and dissemination of advertising material; business management; business investigations; administration; office functions; accounting; economic forecasting; auditing; management consultancy; compilation of mathematical or statistical data; marketing studies and opinion polling, recruitment and psychological testing for recruitment purposes, auctioneering and price comparison services, franchising services. |
| Class 36 | Activities related to finance, banking, monetary affairs, credit, investments, brokerage and clearing services, underwriting, insurance, trusteeship services, real estate letting and rental of flats or houses for permanent use, valuations, transactions, valuation of art, stamp appraisals and charity fund raising. Does not include business valuation, or freight and transport brokerage. |
| Class 37 | Building, construction, demolition, installation and repair services in relation to electricity, gas and physical goods such as furniture, instruments and other goods. Also includes maintenance, restoration and cleaning, but does not include dyeing of cloth or clothing. |
| Class 38 | Telecommunications; providing access to telecommunications networks for example as an ISP; telephone and voicemail services; video and audio conferencing services; news wire services; broadcasting; satellite transmission; providing and renting services for email and the transmission of digital files or messages, for example via an online forum or voicemail. Does not include banking, even if done online with a computer, and does not include telemarketing. |
| Class 39 | Transportation of goods or persons by land, sea, road, rail, air or other medium, and rental or brokerage of transportation, transport reservation. Distribution of water and electricity, arrangement of travel and transport, packaging and storage of goods. This class does not include services for the reservation of accommodation. |
| Class 40 | Printing and bookbinding, pottery firing, soldering, woodworking, treatment of materials such as vulcanization, waterproofing, galvanization, dyeing of cloth, and other transformations of the essential properties of an object. This class includes air, water and waste treatment and purification, generating energy, incineration of waste, glass blowing, taxidermy, slaughtering of animals. This class does not include cleaning, maintenance or repair. |
| Class 41 | Educational activities (including seminars, workshops, training and courses); entertainment; sporting and cultural activities; circuses; performance, planning, production and rental of the facilities for cinema, theatre, radio and entertainment; video and audio conferencing services; arranging contests; sporting, gymnastic and other instruction; personal training; animal training; amusement parks; disc jockey services; night clubs; gambling services; ticket agency services; mobile library services; photography; translation; publication of texts; lending books, tapes or other media. |
| Class 42 | Scientific and technological services. Includes biological and geographical research; chemical analysis; cosmetic research; computer programming; maintenance of computer software; hosting of websites; search engines; vehicle roadworthiness testing; textile and material testing; architecture; engineering; drafting (construction); authenticating works of art; weather forecasting; land surveying; exploration and prospecting; design services (including computer system design and analysis, graphic and web design, design of hardware, interior design; dress design; industrial design and packaging design); consultancy relating to the aforementioned. |
| Class 43 | Services for providing food and drink, and temporary accommodation. Includes hotels and reservation of rooms; rental of tents and meeting rooms; retirement homes; nurseries; restaurants; cafés; bars; catering services and services preparing food for immediate consumption by the consumer; boarding for animals. This class also includes rental of drinking water dispensers; cooking apparatus; furniture and lighting apparatus (except for theatrical sets or television studios). Does not include boarding schools, arranging travel, or permanent accommodation rental services. |
| Class 44 | Services for medical care, hygienic and beauty care, and rehabilitation for humans and animals. Includes medical, dental, optician, chiropractic and physiotherapy services; pharmacist services; health spas; massage; beauty salons; public baths and solarium services; animal breeding and grooming; agriculture and horticulture; forestry services; gardening and landscape design and plant nurseries. Does not include health clubs for physical exercise, slaughtering or taxidermy, extermination, animal training services or retirement homes. |
| Class 45 | Hire of clothing or jewellery; personal and advisory services; legal and detective services; alternative dispute resolution and mediation services; licensing of intellectual property including computer software; domain registration services; marriage, dating and adoption agencies; wedding planning; crematorium services; undertaking; security, identification and rescue services; fire-fighting and rental of fire extinguishers; horoscope casting; safety inspection services; arranging religious meetings; house, pet and baby-sitting. Does not include banking. |
LINKS & REFERENCE
https://www.ipo.gov.uk/tmcase/Results/1/UK00002331929
https://www.ipo.gov.uk/tmcase/History/1/UK00002331931
US Patent and Trademark Office
https://www.epo.org/index.html
http://www.uspto.gov/