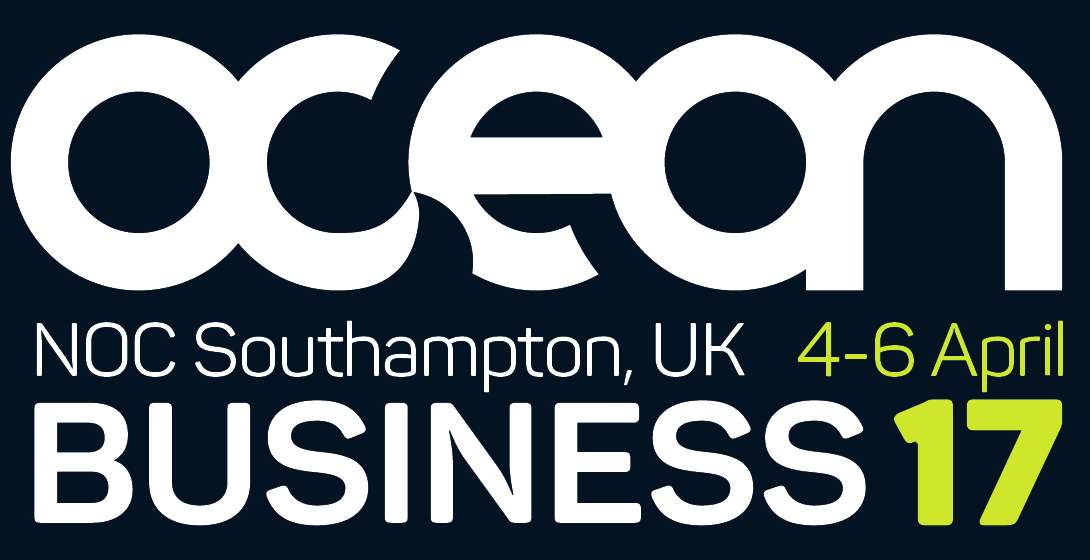 OCEAN BUSINESS APRIL 2017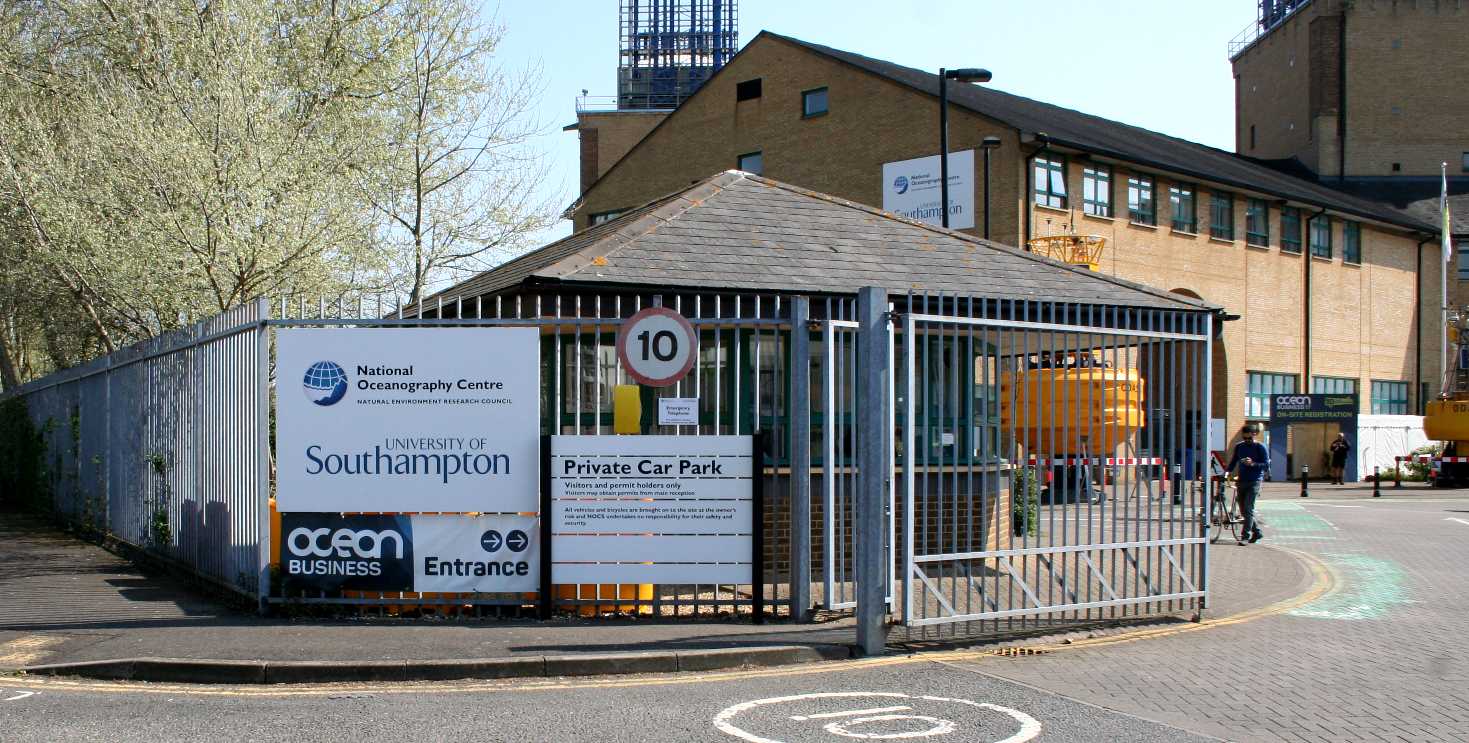 WELCOME - There is no parking for visitors on the event scale but there is ample long-stay (if you need it) lodging for your cars an vans a couple of hundred meters away. This is the entrance to the National Oceanography Centre, University of Southampton, waterfront campus. Copyright photograph © Cleaner Oceans Foundation April 2017.
Ocean Business is now firmly established as an un-missable international event for ocean technology, with almost 40% of visitors coming from abroad. Each Ocean Business show has seen a substantial increase in visitors with the last show in 2015, seeing a remarkable 29% increase in visitor numbers.
- 5000+ visitors from over 65 countries
- 350+ international exhibitors
- The latest product launches
- 180+ hours of live demonstrations
- Onboard demonstrations of products and vessels
- Autonomous Systems & Satellite Applications conference
- Pre-arranged meetings at the B2B matchmaking event
Despite the industry's economic downturn, companies have booked stand space at a quicker rate than ever before and the organisers are expecting a record number of visitors. Versha Carter, Group Director for Ocean Business, believes this is because companies recognise the importance of diversifying into new markets and building new relationships.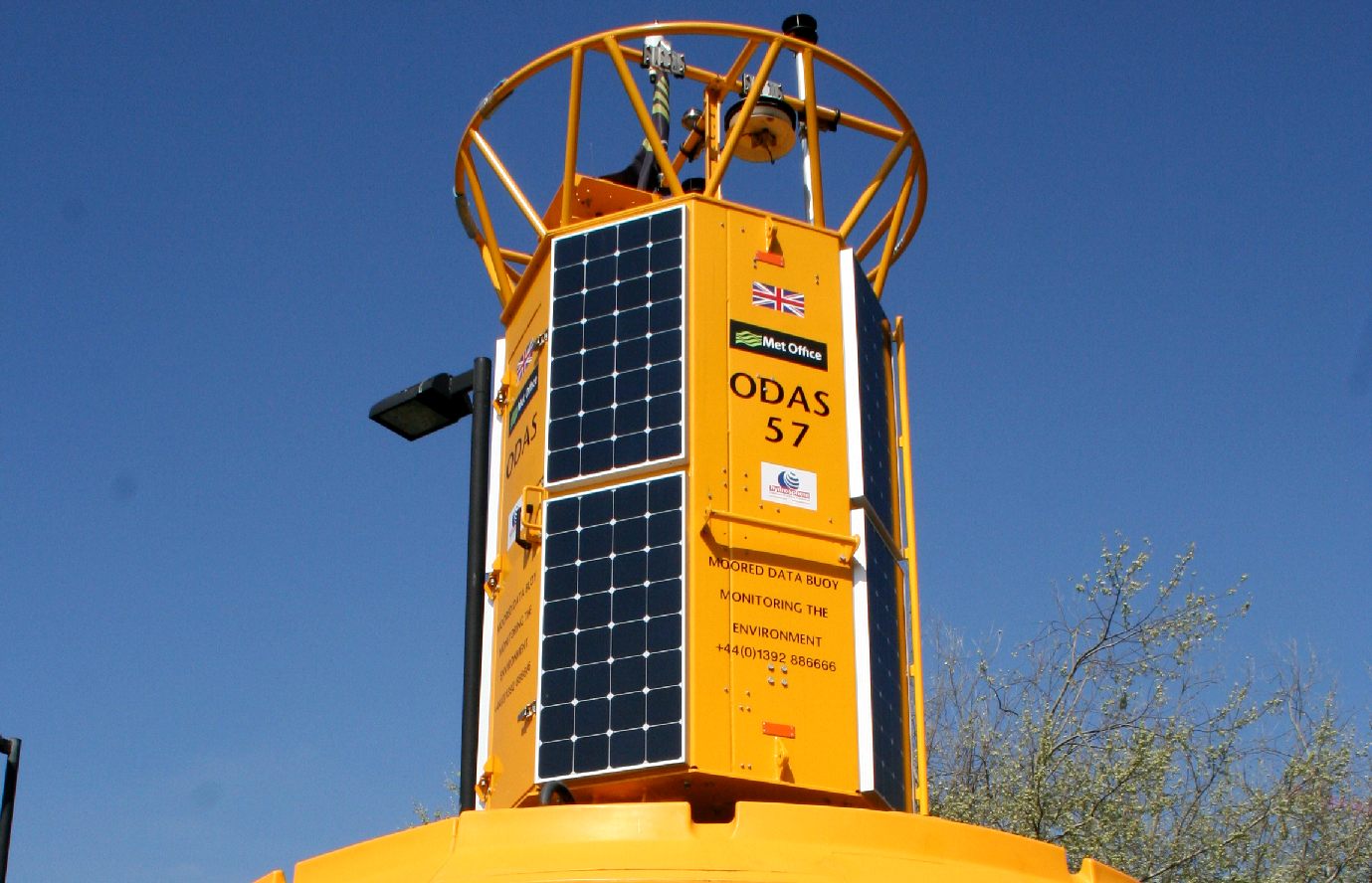 ODAS - One of the solar powered marine data buoys operated by the Met Office. Two of these beauties were on display outside in the car park. Copyright photograph © Cleaner Oceans Foundation April 2017.
At the very heart of Ocean Business is a FREE to attend exhibition of over 300 companies, bringing together the world's leading manufacturers and service providers in the industry. Visitors are spoilt for choice when they attend Ocean Business, as not only do they have access to the international exhibition and programme of live demonstrations, but there is also a cutting edge maritime and defence dual-use conference and various associated meetings held alongside and Ocean Careers, offering career and recruitment to those looking to move into the industry

Ocean Business is also famous for its social activities designed to keep visitors networking every day. Complimentary welcome drinks are held the night before the show opens and on the opening day the show hosts the Ocean Business wine trail where visitors can have fun tasting wines from exhibitors' stands and enter a competition to win a case of wine. On the second day visitors can experience excellent cuisine and live entertainment at the infamous Gala Dinner.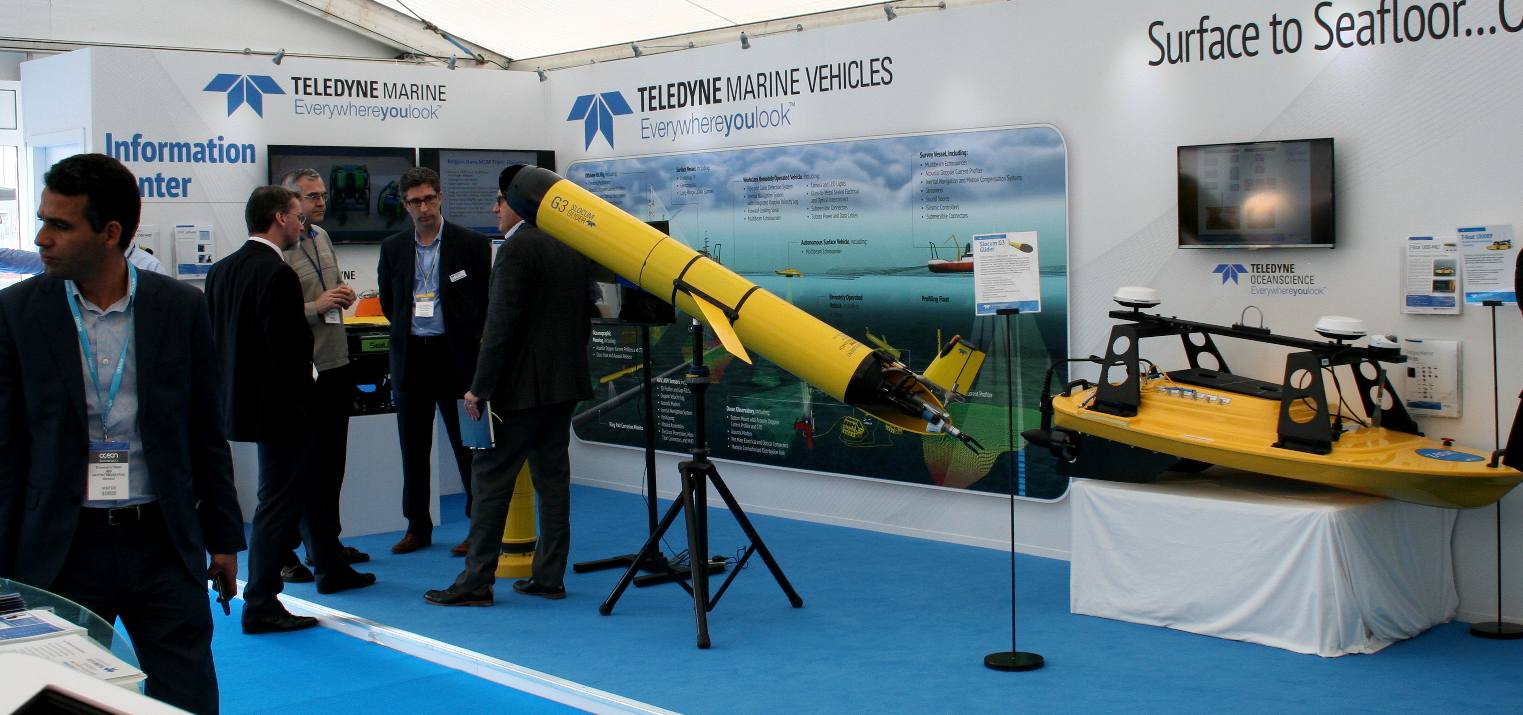 TELEDYNE - The Copyright photograph © Cleaner Oceans Foundation April 2017.
SENSOR DEVELOPMENT ROADMAP
During this session Prof Matt Mowlem, Head of NOC's Ocean Technology and Engineering Group will be presenting NOC's Sensor & Instrumentation Development and future roadmap. The Ocean Technology and Engineering group at NOC develop sensor and instruments for environmental monitoring and engage industry in a variety of ways, including licensing technology and collaborative R&D projects. 2017 will be another key year, seeing NOC developed technologies made available commercially through partners and deployed on marine autonomous systems, landers, moorings and platforms for science. This presentation will highlight the group's latest work and give a view on future direction.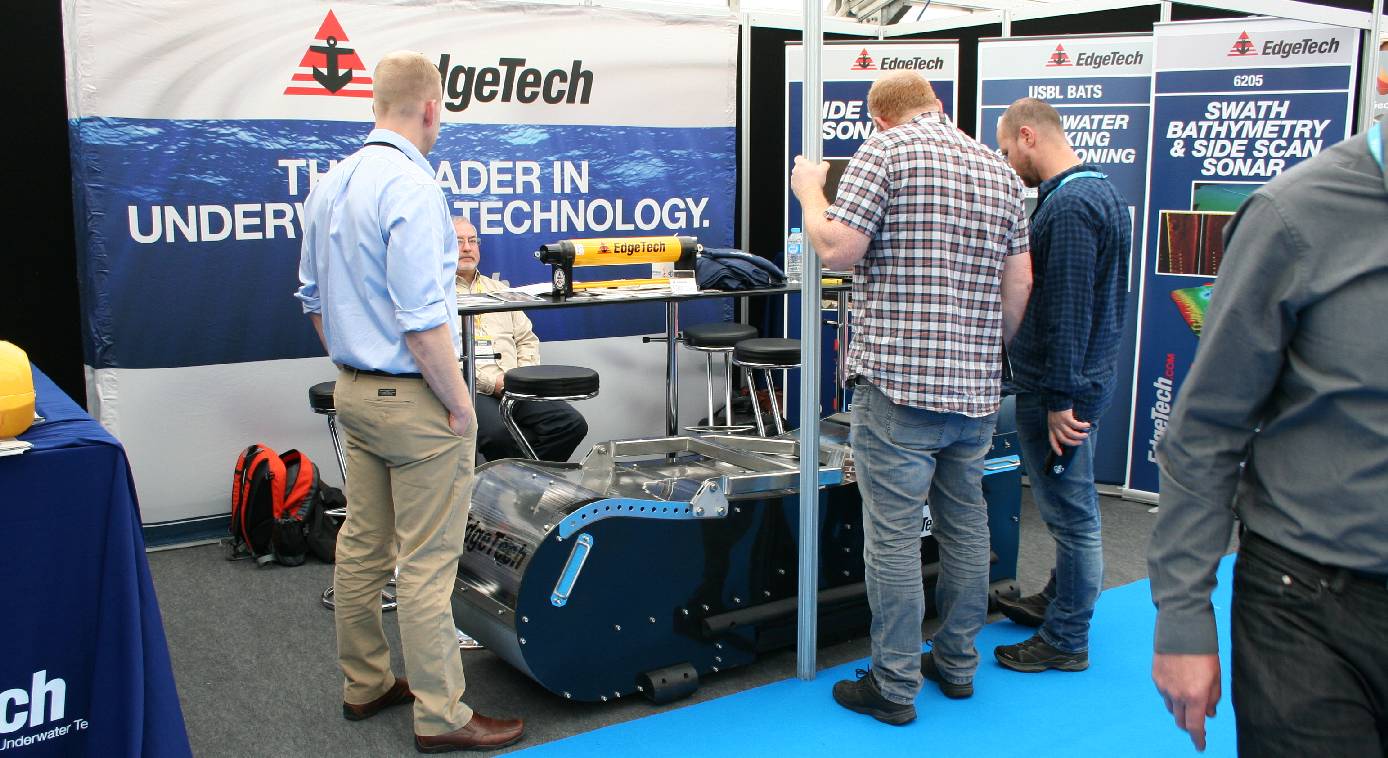 EDGETECH - The Copyright photograph © Cleaner Oceans Foundation April 2017.
SATELLITES & AUTONOMOUS SYSTEMS
New for Ocean Business 2017, Diversified are delighted to announce that they are hosting two new events organised by the Marine South East and the Enterprise Europe Network and supported by the European Commission that focus on defence and commercial applications in autonomous systems and satellite applications. Visitors can register for these FREE to attend events – a conference on Tuesday 4 April, 2017 and a B2B match making event on Wednesday 5 April 2017. Both events will be held alongside the Ocean Business exhibition and training forum that is being held at the National Oceanography Centre in Southampton, UK, from 4-6 April.

Autonomous systems and satellite applications are both themes that are on a growth curve for investment, and are attracting widespread interest across public and private sectors. The goal of the conference is to highlight innovation priorities and initiate relationships across defence and commercial, involving major primes and SMEs.

Dr Jonathan Williams, CEO, Marine South East, is quoted as saying: "There is increasing convergence between defence and commercial applications in areas such as surveillance, asset tracking and cyber-security. This presents 'dual-use' opportunities for business. Not only can convergence share costs across different applications, but also it offers broader market access for innovative products and services."

Attendees will have the opportunity to hear from funding bodies and meet with industry partners looking to fully exploit the entrepreneurial opportunities and synergies between dual-use products, services and technologies that can drive innovation in both the civil and defence marine and maritime sectors.

The conference on Tuesday 4 April 2017, will focus on two technology themes that are currently enjoying strong investment in both civil and military applications, with large numbers of SMEs in the value chain, but where dual-use priorities are not systematically identified. The theme 'Maritime information services' includes satellite applications, maritime Internet of Things, cyber security and dual-use data analytics and web services, whereas theme 'Sensor platforms and autonomy' includes marine autonomous systems, energy storage for endurance, sensors and smart sensor networks.
HORIZON 2020 - 25 November 2013, Countdown to the launch of the first Copernicus satellite. European Commission Vice-President Antonio Tajani has announced the launch of Sentinel-1A, the first satellite of the EU Copernicus Programme that will fly in outer space.

It will monitor sea ice and the Arctic environment, survey marine oil spills, and detect ships in coastal zones for maritime security. It will also spur the growth of the observation service industry, contribute to climate monitoring, and provide support in emergency and crisis situations.

The benefits of an operational Copernicus programme through to 2030 are estimated at €30bn. The estimated downstream market potential turnover attributable to Copernicus is expected to be €1.8bn by 2030.
On Wednesday 5 April 2017 the Enterprise Europe Network is organising a free B2B matchmaking event to give visitors the opportunity to meet potential business partners during pre-arranged 30 minute meetings. These will create real business development opportunities not only with exhibitors but also visitors, active in the maritime sector. This event will be of particular interest to those that are looking for new customers, partners or financiers for their company or those that are looking for ways to adapt their technology for dual-use applications.

The event is open to all attendees of Ocean Business 2017 and participants at the Maritime and Defence Dual-Use event, to provide opportunities to meet civil and defence partners on a 1-2-1 basis. This B2B Matching event is proudly organised and supported by Enterprise Europe Network, Greenwich Research & Enterprise, the National Oceanography Centre and the Maritime Technologies Sector Group and the Aeronautics, Space & Dual-Use Technologies Sector Group.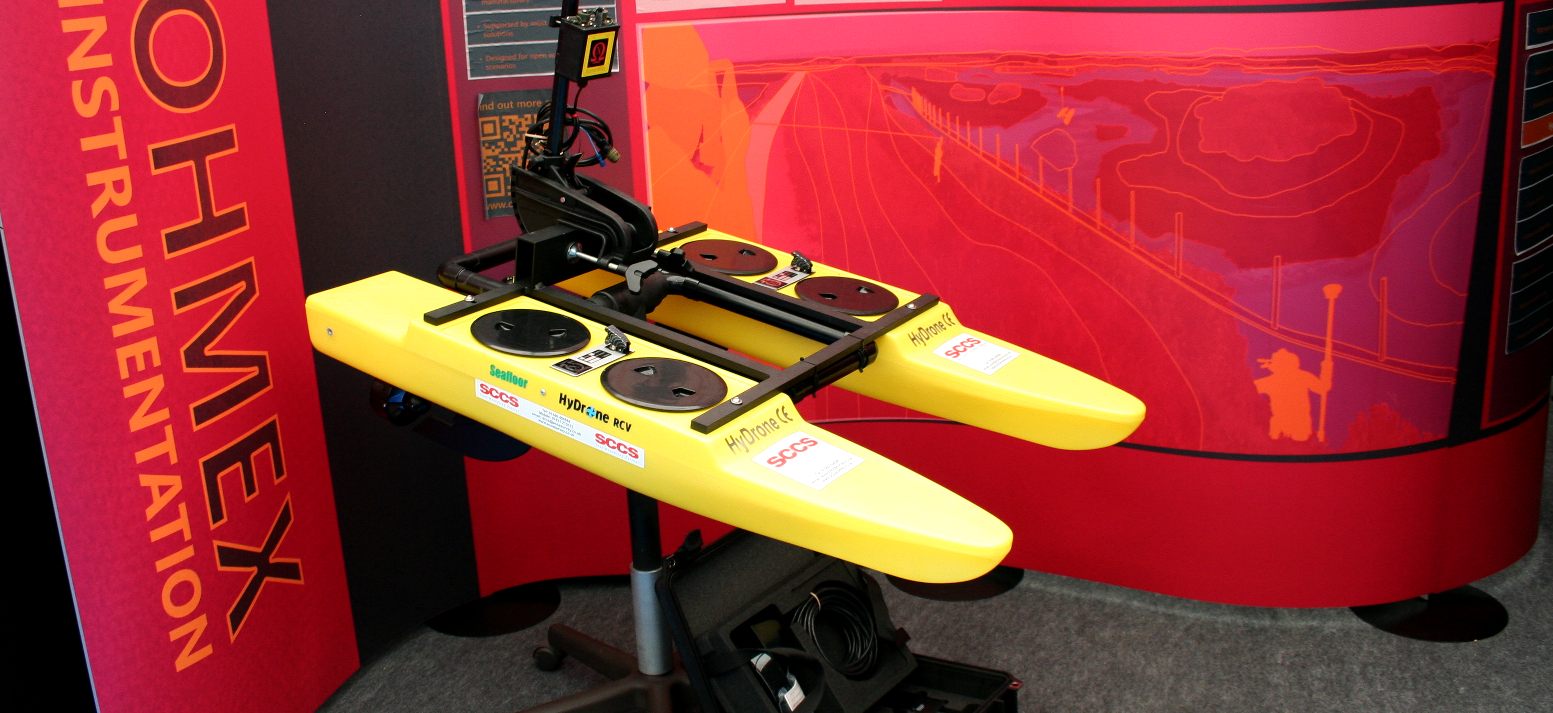 OHMEX - An ocean floor hugging underwater vehicle by Ohmex Instrumentation. The Copyright photograph © Cleaner Oceans Foundation April 2017.
Cheri Arvonio, Project Manager of Ocean Business said 'We are delighted that Marine South East and Enterprise Europe Network have selected Ocean Business event to co-locate this conference and B2B matching event. With funding from the European Union it is an added benefit that both events are being offered on a FREE to Attend basis.'

Ocean Business is an international event with more than 340 exhibitors from across the globe, a training and demonstration programme with more than 180 hours of sessions, various associated meetings held by leading organisations in the industry, Ocean Careers providing career and recruitment advice, and a full line-up of enjoyable social events for informal networking.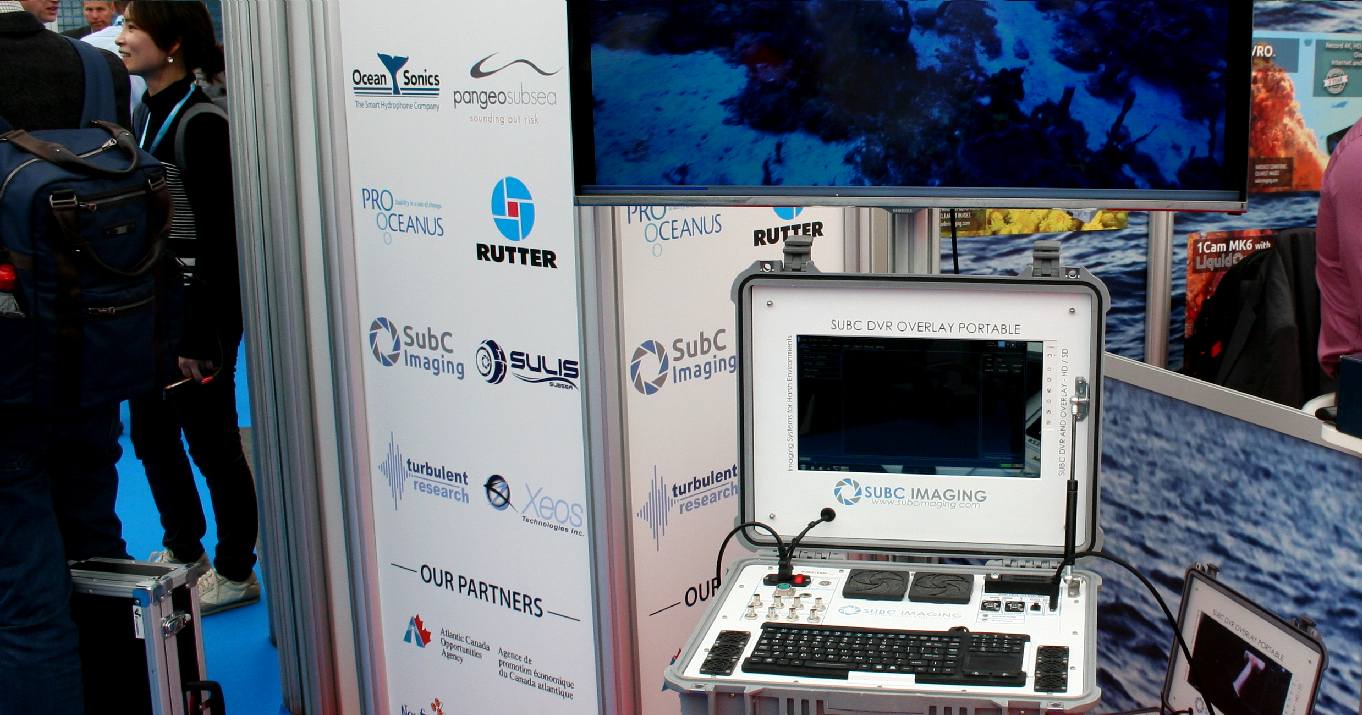 SUBC - The Copyright photograph © Cleaner Oceans Foundation April 2017.
NOC SPEAKER SESSIONS
During Ocean Business 2017 the National Oceanography Centre (NOC) in Southampton will be opening its doors to thousands of visitors from around the world. Alongside this unmissable international event the NOC will be showcasing how its cutting edge scientific research, technology development and world-class facilities can be used to underpin the global ocean industry by helping to solve the many challenges faced as our economies become increasingly reliant on our oceans. These sessions will take place in the Seminar Room located on the fourth floor of the main building.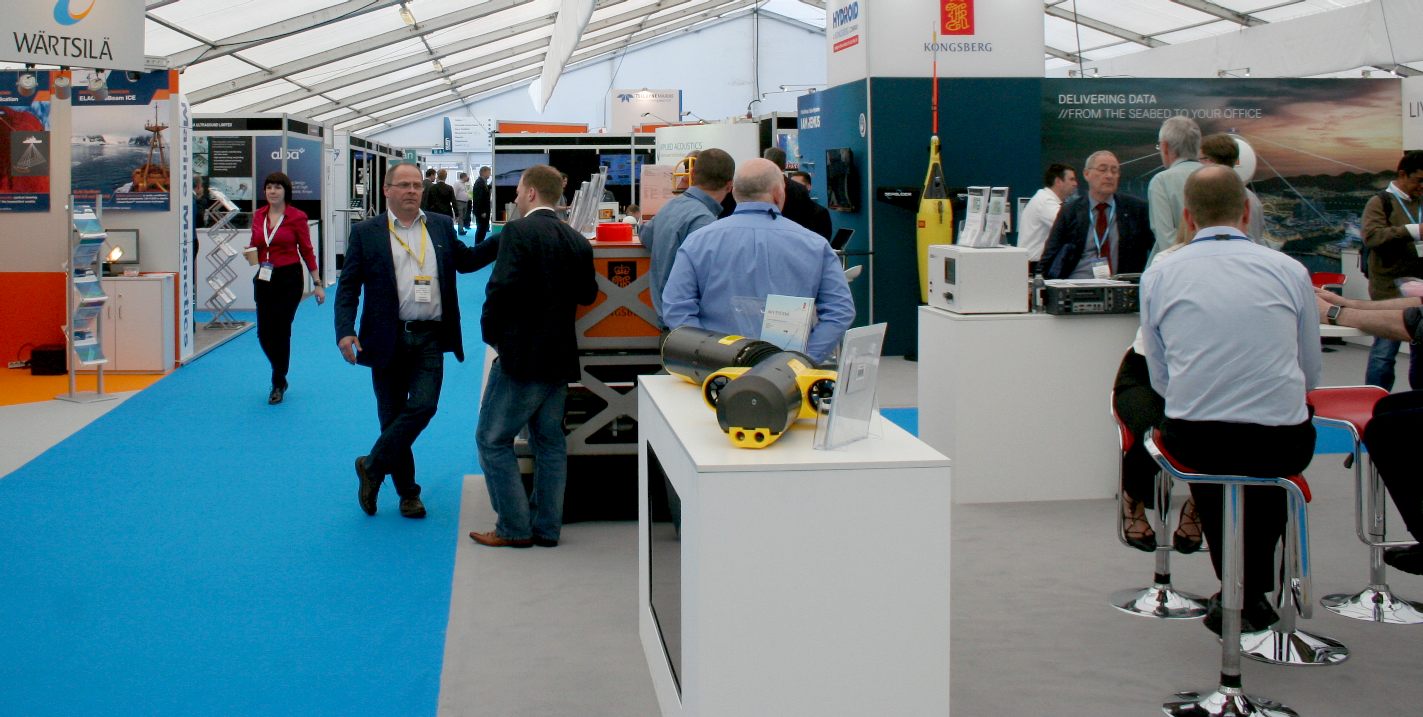 MAIN EXHIBITION HALL - Friendly staff greeted us at the entrance to the main halls which was just to the left of the NOC revolving doors along a marquee corridor. Once you are registered and have your badge, you can get scanned in and feast your eyes on the latest technology, network and then enjoy refreshments to keep you going. The halls were still buzzing with activity on the third day of the show. Copyright photograph © Cleaner Oceans Foundation April 2017.
Tuesday 4 April 2017
1030 – 1130: FixO3 - Innovation Meets Industry, hosted by Nick O'Neill (SLR Consulting), Prof. Richard Lampitt (NOC).
1200 – 1300: South Coast Marine Cluster - Access to world-class institutes and sector-leading, innovative companies, hosted by Kevin Forshaw Associate Director Innovation and Enterprise (NOC).
1330 – 1430: NOC Sensor and Instrumentation Development and future roadmap, hosted by Prof. Matt Mowlem (NOC).
1500 – 1600: Unlocking the power of X-Band as a coastal development and management tool, hosted by Dr Cai Bird (Marlan Maritime Technologies) and Dr Dave McCann (NOC).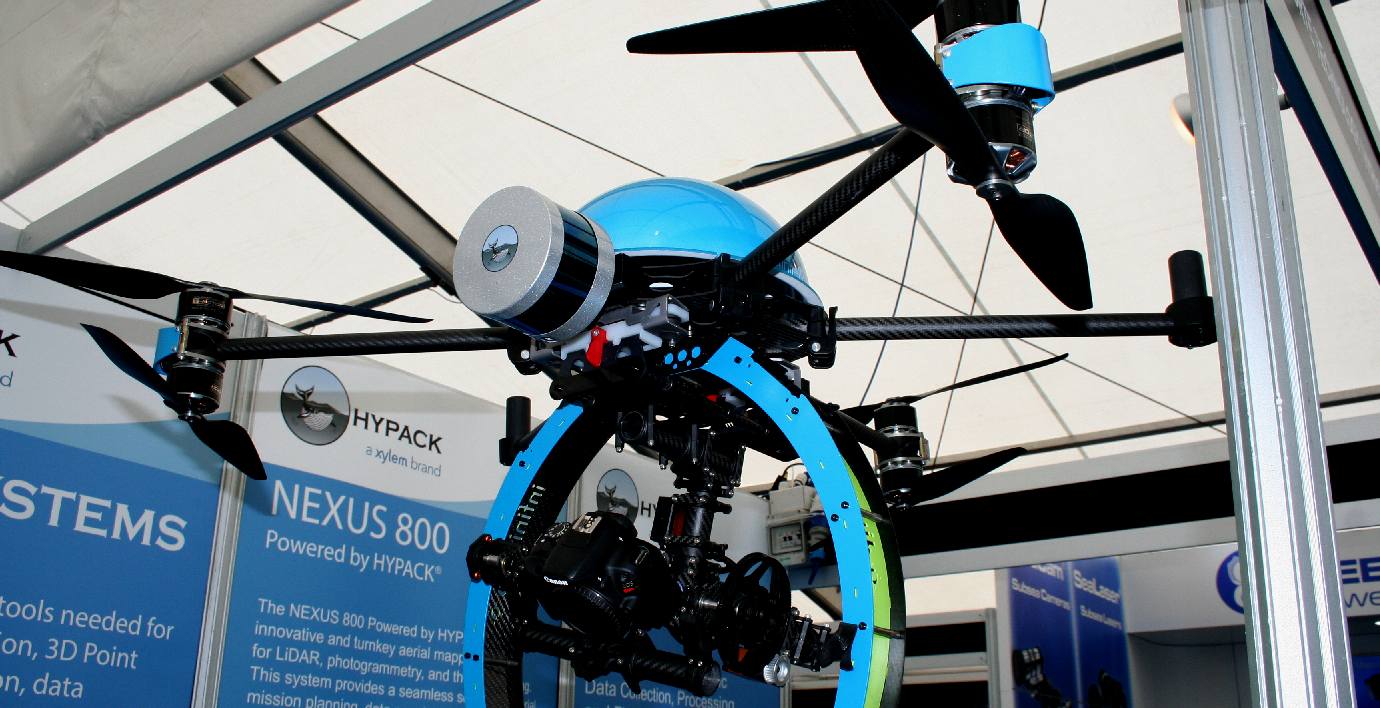 NEXUS 800 - Constructed of exotic composites, this advanced drone sports a Canon EOS camera and other hi-tech equipment and is Hypack powered for extra range and performance in what is a growing market for aerial surveying, film and ocean monitoring services. Copyright photograph © Cleaner Oceans Foundation April 2017.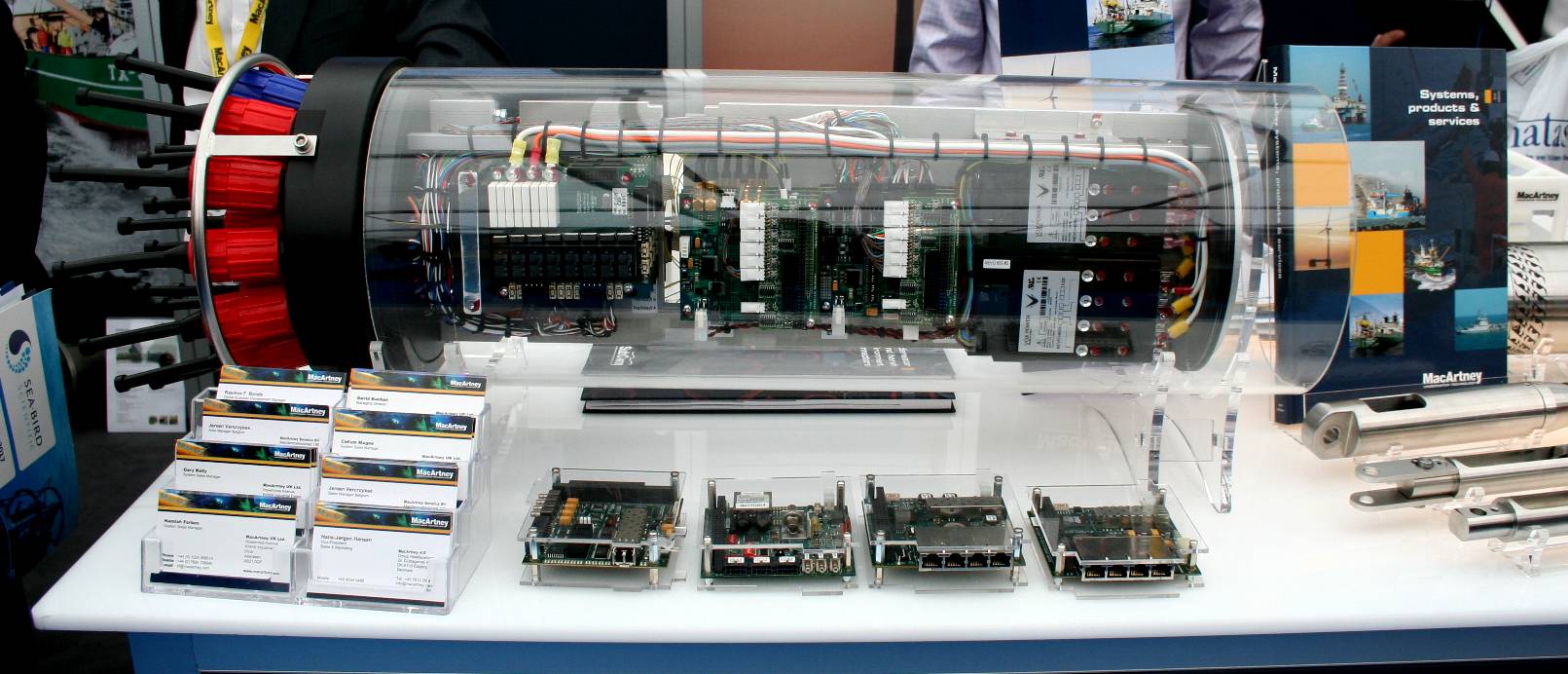 MACARTNEY - MacArtney produce a range of ocean instruments designed to prevent oil blowouts, something that all oil companies are taking very seriously after the Deepwater Horizon episode. As you can see from the picture above the quality of construction is superb. Copyright photograph © Cleaner Oceans Foundation April 2017.
Wednesday 5 April 2017
1030 – 1130: Lithium Sulfur Pressure Tolerant Batteries for Marine Autonomous Systems, hosted by Paul Edwards (Steatite).
1200 – 1300: Decommissioning of oil and gas installations, hosted by Dr Dan Jones (NOC), Prof. Matt Mowlem (NOC) and Peter Collinson.
1330 – 1430: EMSOdev Technology workshop, hosted by Diarmuid O'Conchubhair (Marine Institute of Ireland). Further background information on EMSOdev and the EGIM (EMSO Generic Instrument Module) is available on the website.
1500 – 1600: Partnership for Observation of the Global Ocean (POGO), hosted by Prof. Ed Hill OBE Executive Director (NOC).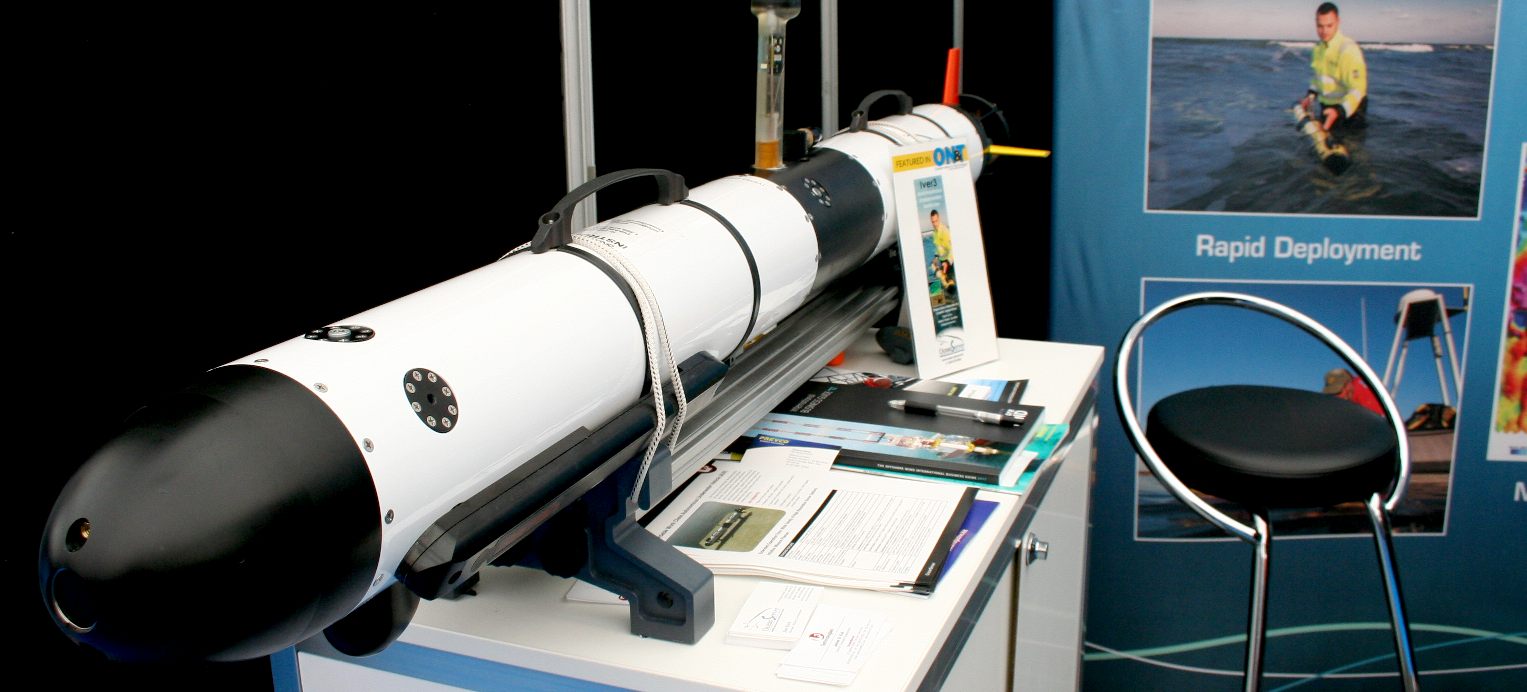 SONAR - Copyright photograph © Cleaner Oceans Foundation April 2017.
Thursday 6 April 2016
1030 – 1130: Marine Information - translating research models into applications, hosted by Dr Zoe Jacobs (NOC), Dr Justin Buck (NOC) and Dr Tom Prime (NOC).
1200 – 1300: Arctic Shipping Lanes, hosted by Dr Yevgeny Aksenov (NOC).

OCEAN CAREERS
Ocean Careers is an event offering advice on career opportunities within the ocean technology, marine science and offshore industries. It will be held alongside the Ocean Business event in Southampton from the 4th – 6th April 2017.

Even if you haven't studied or considered a career in this industry before, Ocean Careers will help you realise how your skills whether they are in engineering, science or mathematics can be utilised in this vast, exciting, forward thinking and extremely diverse industry.

Taking the current state of the global economy into account, it is clearly becoming harder for many graduates, newly qualified engineers and the unemployed to find work. Why not broaden your horizons and consider transferring your skills to an industry that in the last few years has seen unprecedented and continuing growth coupled with rapid development technologies applied to ocean survey and research. You'll be surprised at the number of exciting and challenging global career opportunities there are to choose from.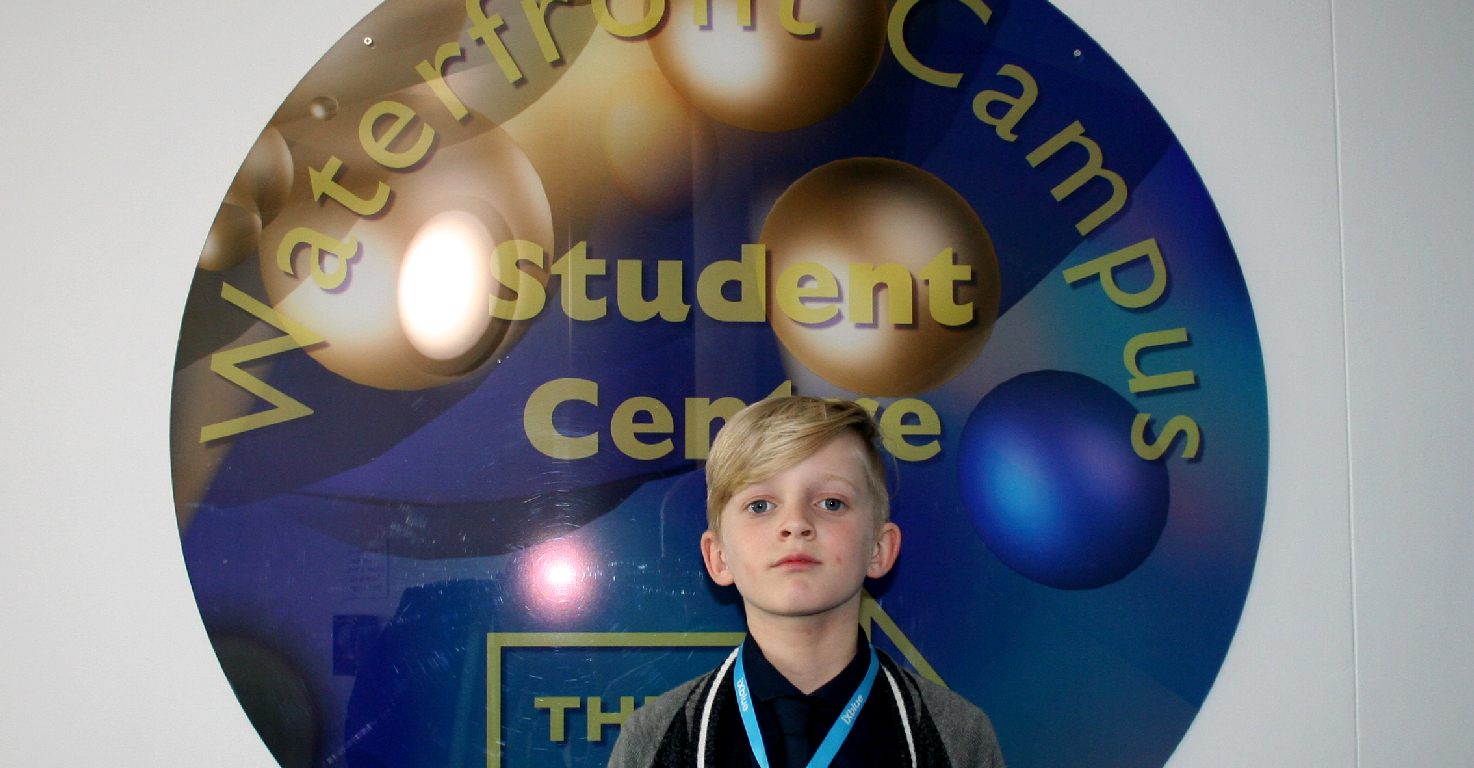 STUDENTS - At the moment younger student visitors may not view the technology display, but they can attend the careers information stands and events. Ryan is the youngest robotics student working alongside the Bluebird Marine engineers to learn practical skills such as welding and electrics. He is also looking at programming Arduino and Raspberry Pi micro computers for his AmphiMax and DinoBot machines. Copyright photograph © Cleaner Oceans Foundation April 2017.
CAREER LINKS:
SOES3041 Communicating and teaching in the undergraduate ambassador scheme
Routes into training or teaching

ABOUT THE NOC
The NOC is one of the world's top oceanographic institutions. They provide the UK with the national capability needed to be a top global player and to lead and participate in international cooperation. The NOC undertakes world-leading research in large scale oceanography and ocean measurement technology innovation. They work with government and business to turn great science and technology into advice and applications. The NOC also supports the UK science community based in universities and smaller research institutes with scientific facilities, research infrastructure and irreplaceable data assets, enabling the UK to harness the full power and diversity of its scientific talent in ocean science.

CONTACTS
Media enquiries:

Sophie Potten, Group Marketing Manager
Diversified Business Communications UK
Tel: +44 (0)1453 836363
Email: spotten@divcom.co.uk
National Oceanography Centre
European Way
Southampton
SO14 3ZH
Tel: +44(0)1453 836363
Email: info@oceanbusiness.com
Website: http://www.oceanbusiness.com/
Organised by Diversified Communications UK
The Pike House, George Street, Nailsworth, Gloucestershire, GL6 0AG
Email: info@oceanbusiness.com
Tel: +44(0) 1453 836363 Fax: +44(0) 870 486 7249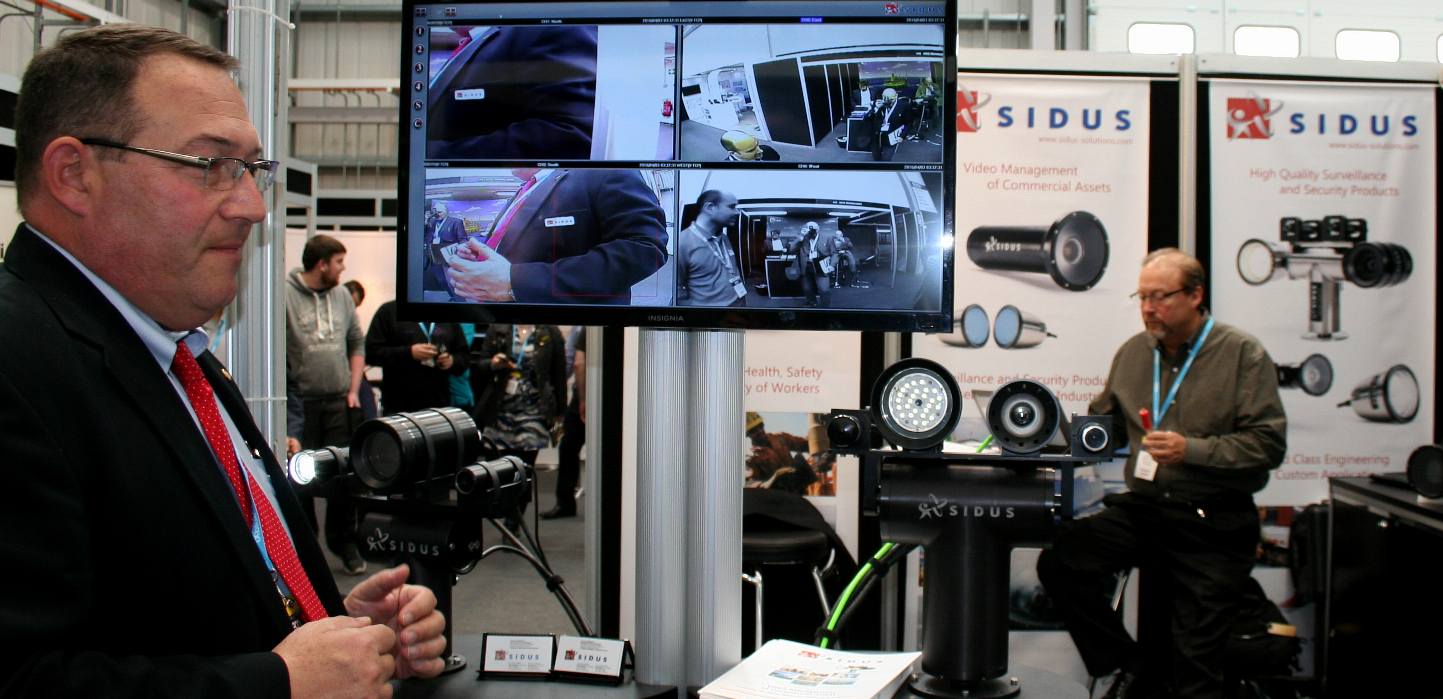 SIDUS - The Copyright photograph © Cleaner Oceans Foundation April 2017.
About Ocean Business: Ocean Business is organised by Diversified Communications UK Ltd, in partnership with the Society of Maritime Industries (SMI) and hosted by the National Oceanography Centre (NOC). Ocean Business is a hands-on ocean technology exhibition and training forum, taking place every two years at the National Oceanography Centre, Southampton. Launched in 2007 and running every two years, the show has over 300 exhibitors and nearly 5000 attendees. Running in parallel to the exhibition is Offshore Survey, a two-day conference that focuses on the technology and business issues in the field of offshore surveying.

About SMI: The Society of Maritime Industries (SMI) is the voice of the UK's maritime engineering and business sector promoting and supporting companies which design, build, refit and modernise ships, and supply equipment and services for all types of commercial and naval ships, ports and terminals infrastructure, offshore oil and gas, maritime security and safety, marine science and technology, maritime autonomous systems and marine renewable energy.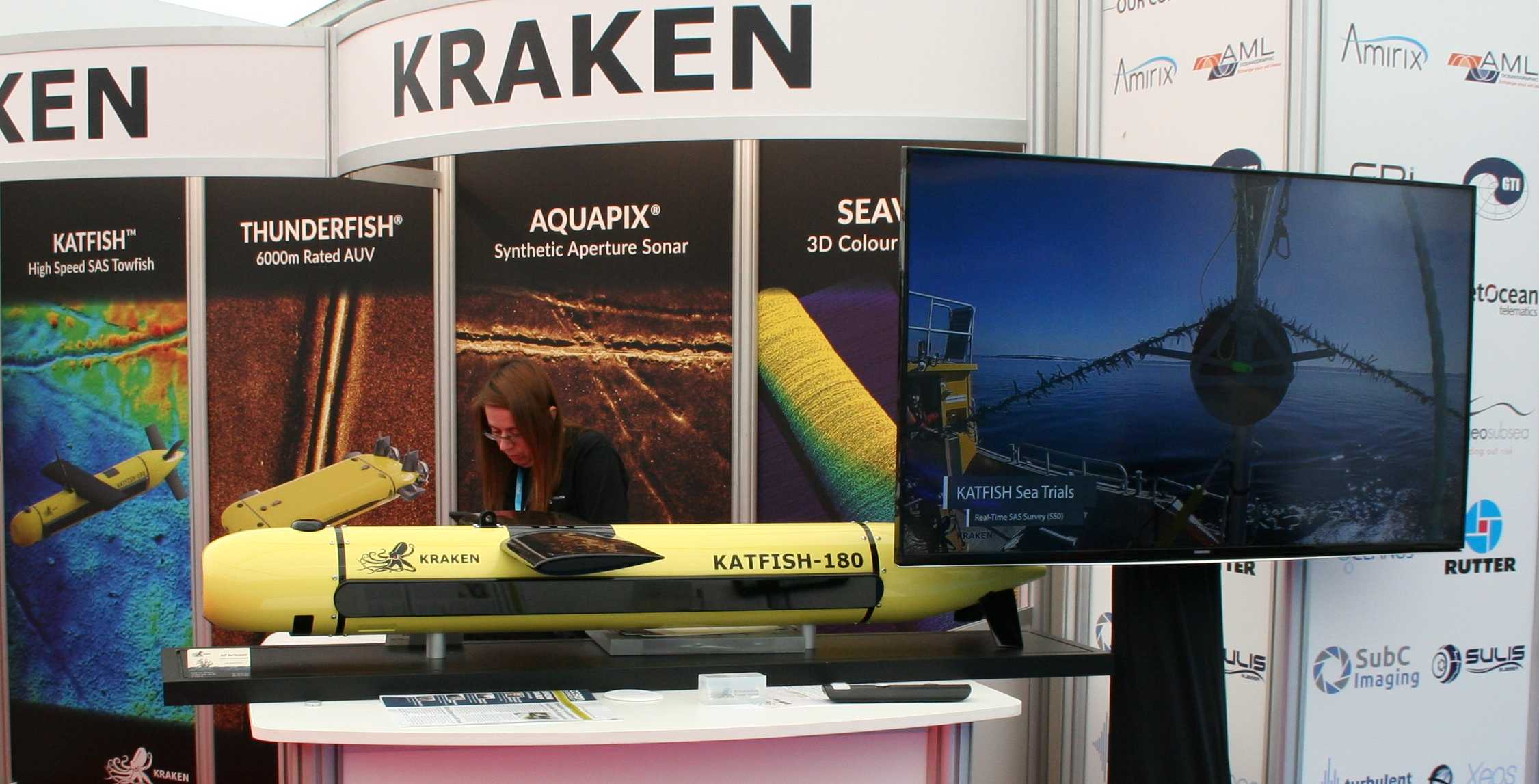 KRAKEN - Copyright photograph © Cleaner Oceans Foundation April 2017.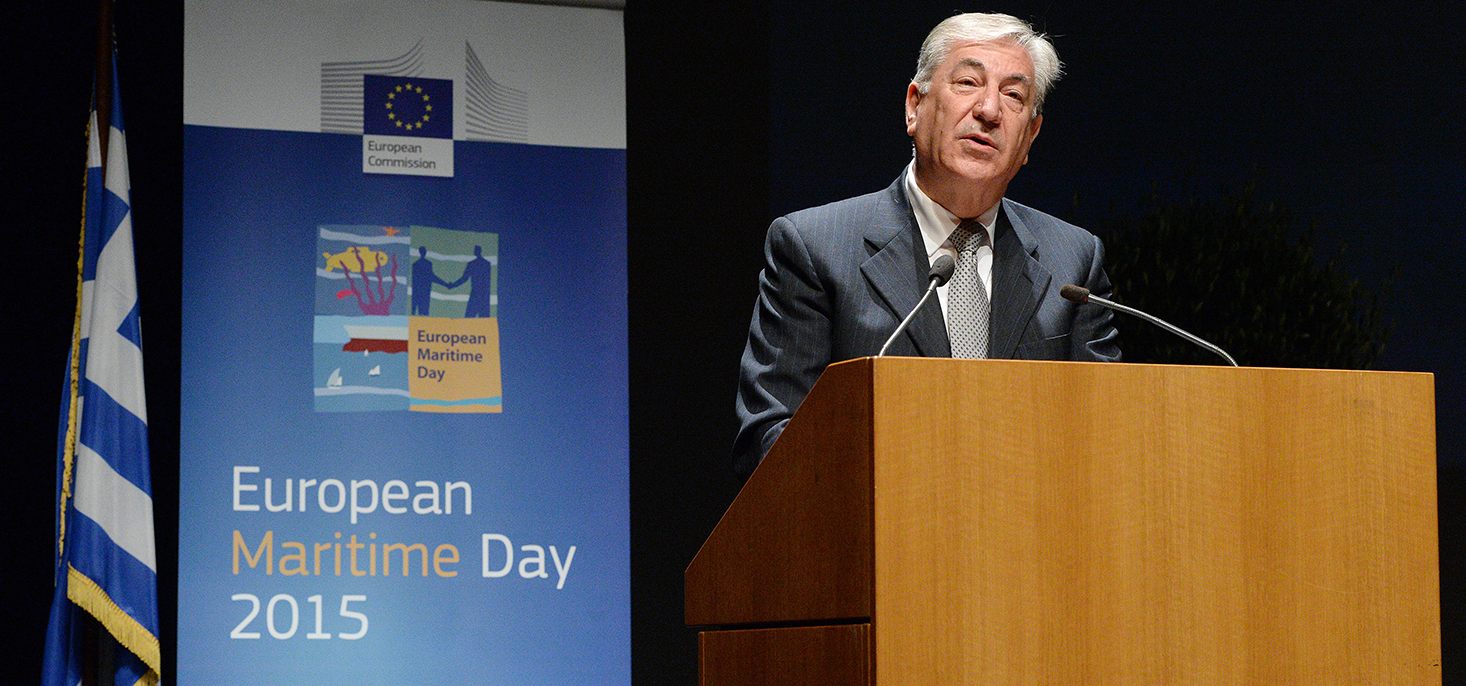 ATHENS JUNE 2015 - "We share a conviction that our seas and coasts hold the key to our future and we are here to discuss what that future should be," Karmenu Vella, EU Commissioner for Environment, Maritime Affairs and Fisheries told the 8th European Maritime Day (EMD) in Athens on 28 May. Poole in Dorset is the venue for the 2017 EMD, another opportunity to assess the progress of the Blue Economy in Europe.

INTERSPILL 2018 - London Excel March
INNOROBO 2017 - Paris, France - May 16-18 2017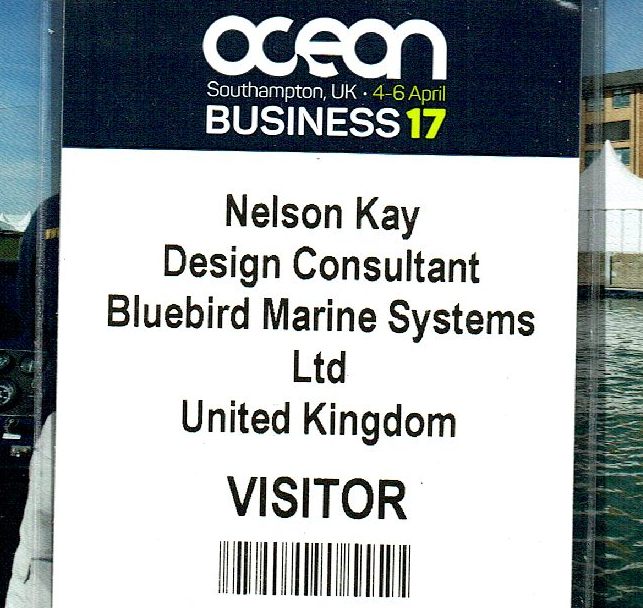 CLEANER OCEANS FOUNDATION
A volunteer advocate (also a consultant marine engineer) will be attending this event on our behalf, should anyone be interested in discussing the potential for collaboration on the SeaVax™ autonomous ocean workhorse (feed the world project) or the AmphiMax™ (virtual boatyard project). We are looking for corporate sponsorship by way of risk-share on the AmphiMax, the build of which has commenced with the purchase of a suitable diesel engine and details design of the cab hydraulic controls and frame.
If for any reason you are unable to speak with our delegate at this event, please contact us using either of these mediums:
Feed The World Project
Cleaner Oceans Foundation Ltd
Solar Studios
BN271RF
United Kingdom
Email: conservation @ miss-ocean . com
Phone: +44 (0) 1323 831727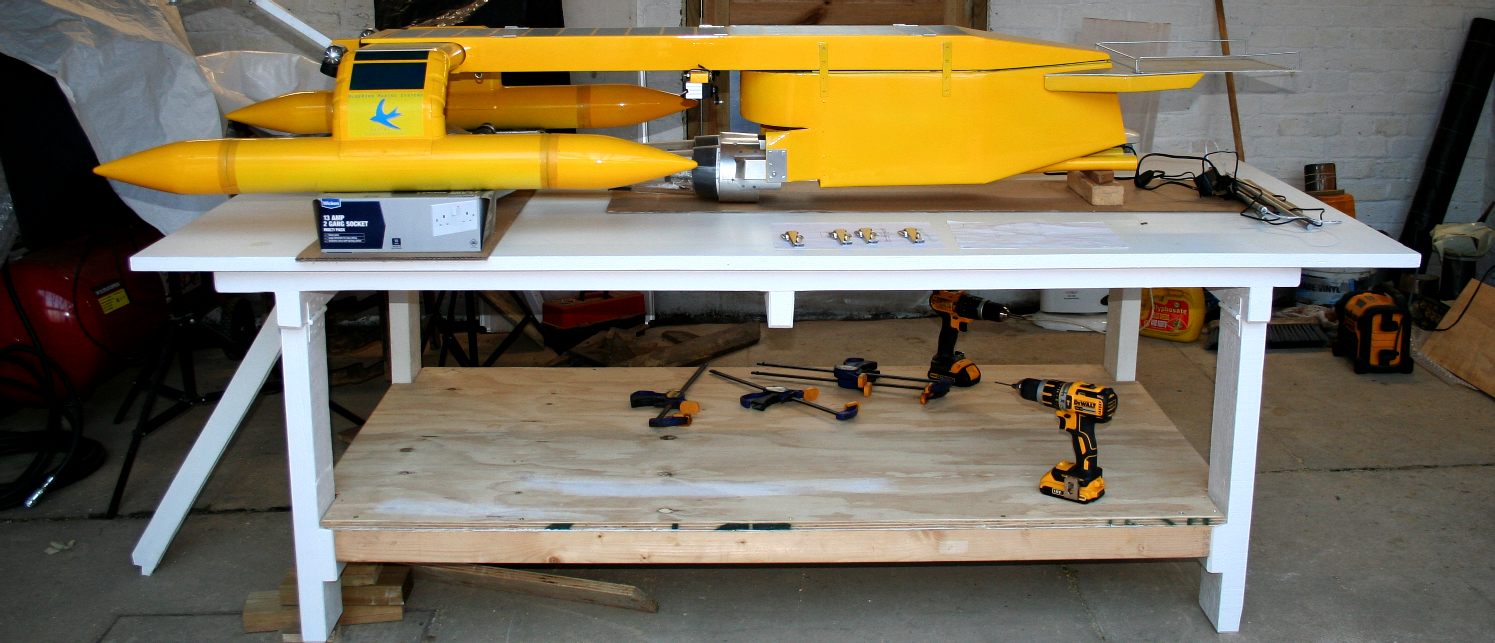 SEAVAX - The new research facility for this versatile autonomous ocean platform will allow the Cleaner Oceans Foundation to conduct experiments more efficiently. Fitting out of a dedicated robotics lab and compact water test tank is under way to accelerate our development programme.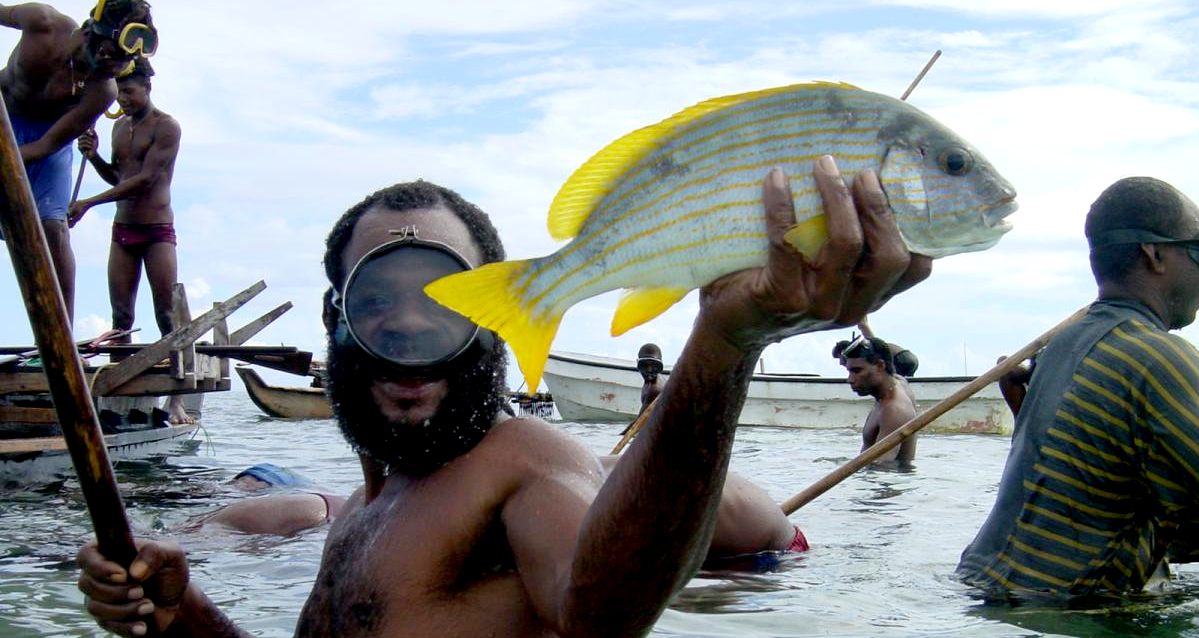 DWINDLING FISH STOCKS - Food security is a major problem the world will have to face as the available land for to grow crops reduces in competition with land for housing, as the population expands. The situation is far from sustainable and a bubble that could burst. If and when the bubble bursts it will cause the deaths of millions of people, where additional farming will create more carbon dioxide to heat the climate, making more land barren in a vicious circle that as the responsible species we must take steps to prevent happening. More than 10% of the world (700,000,000 million people) rely on the ocean for food, but in addition to our poor land management record, we are also polluting the seven seas with plastic that is toxic - so reducing the number of fish that we might harvest for food.
LINKS & REFERENCE
Maritime Dual-use Conference visit marinesoutheast.co.uk
B2B Matchmaking event b2match.eu/oceanbusiness2017 or email t.benzie@greenwich.ac.uk
This website is copyright © Cleaner Oceans Club Ltd (COCL) (Company No: 4674774) January 2017
Solar Studios, BN271RF, United Kingdom. COCL is a charity without share capital. The name Miss Ocean™ is a trade mark of the Cleaner Oceans Foundation™. The name SeaVax™, is a trade mark used under license. Site Navigator
ACIDIFICATION - ADRIATIC - ARCTIC - ATLANTIC - BALTIC - BAY BENGAL - BERING - CARIBBEAN - CORAL - EAST CHINA SEA
ENGLISH CH - GOC - GULF GUINEA - GULF MEXICO - INDIAN - IOC - IRC - MEDITERRANEAN - NORTH SEA - PACIFIC - PERSIAN GULF - SEA JAPAN - STH CHINA - PLASTIC - PLANKTON - PLASTIC OCEANS - SEA LEVEL RISE - UNCLOS - UNEP WOC - WWF