OCEAN BUSINESS APRIL 2017
Ocean Business is now firmly established as an unmissable international event for ocean technology, with almost 40% of visitors coming from abroad. Each Ocean Business show has seen a substantial increase in visitors with the last show in 2015, seeing a remarkable 29% increase in visitor numbers.

Despite the industry's economic downturn, companies have booked stand space at a quicker rate than ever before and the organisers are expecting a record number of visitors. Versha Carter, Group Director for Ocean Business, believes this is because companies recognise the importance of diversifying into new markets and building new relationships.

At the very heart of Ocean Business is a FREE to attend exhibition of over 300 companies, bringing together the world's leading manufacturers and service providers in the industry. Visitors are spoilt for choice when they attend Ocean Business, as not only do they have access to the international exhibition and programme of live demonstrations, but there is also a cutting edge maritime and defence dual-use conference and various associated meetings held alongside and Ocean Careers, offering career and recruitment to those looking to move into the industry

Ocean Business is also famous for its social activities designed to keep visitors networking every day. Complimentary welcome drinks are held the night before the show opens and on the opening day the show hosts the Ocean Business wine trail where visitors can have fun tasting wines from exhibitors' stands and enter a competition to win a case of wine. On the second day visitors can experience excellent cuisine and live entertainment at the infamous Gala Dinner.
SENSOR DEVELOPMENT ROADMAP
During this session Prof Matt Mowlem, Head of NOC's Ocean Technology and Engineering Group will be presenting NOC's Sensor & Instrumentation Development and future roadmap. The Ocean Technology and Engineering group at NOC develop sensor and instruments for environmental monitoring and engage industry in a variety of ways, including licensing technology and collaborative R&D projects. 2017 will be another key year, seeing NOC developed technologies made available commercially through partners and deployed on marine autonomous systems, landers, moorings and platforms for science. This presentation will highlight the group's latest work and give a view on future direction.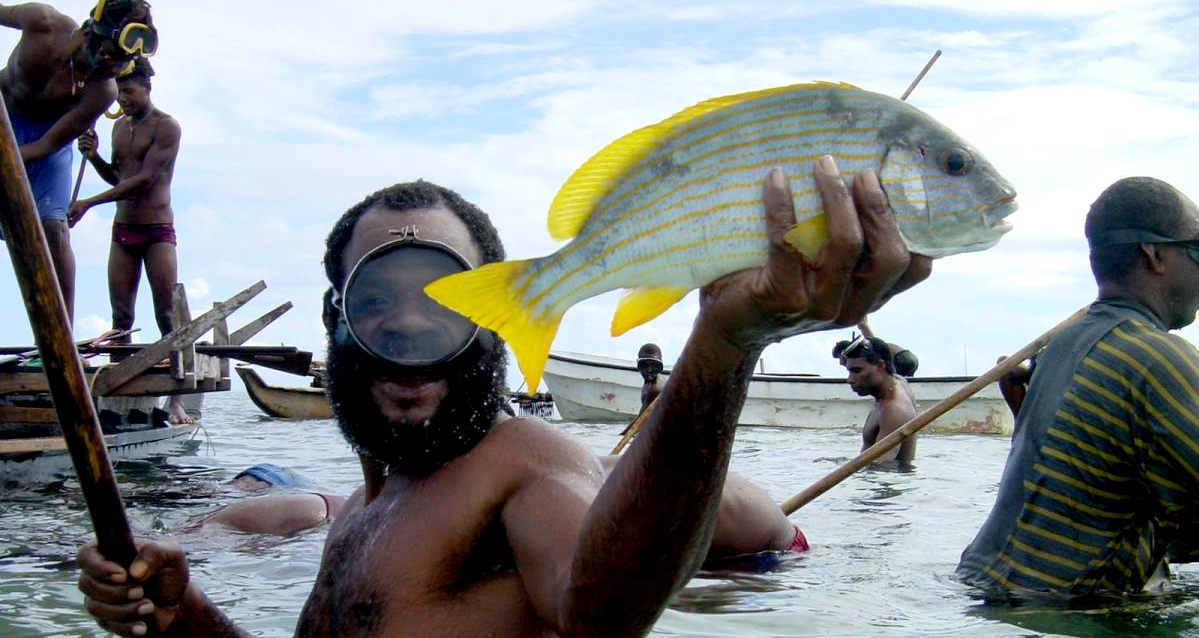 DWINDLING FISH STOCKS - Food security is a major problem the world will have to face as the available land for to grow crops reduces in competition with land for housing, as the population expands. The situation is far from sustainable and a bubble that could burst. If and when the bubble bursts it will cause the deaths of millions of people, where additional farming will create more carbon dioxide to heat the climate, making more land barren in a vicious circle that as the responsible species we must take steps to prevent happening. More than 10% of the world (700,000,000 million people) rely on the ocean for food, but in addition to our poor land management record, we are also polluting the seven seas with plastic that is toxic - so reducing the number of fish that we might harvest for food.
SATELLITES & AUTONOMOUS SYSTEMS
New for Ocean Business 2017, Diversified are delighted to announce that they are hosting two new events organised by the Marine South East and the Enterprise Europe Network and supported by the European Commission that focus on defence and commercial applications in autonomous systems and satellite applications. Visitors can register for these FREE to attend events – a conference on Tuesday 4 April, 2017 and a B2B match making event on Wednesday 5 April 2017. Both events will be held alongside the Ocean Business exhibition and training forum that is being held at the National Oceanography Centre in Southampton, UK, from 4-6 April.

Autonomous systems and satellite applications are both themes that are on a growth curve for investment, and are attracting widespread interest across public and private sectors. The goal of the conference is to highlight innovation priorities and initiate relationships across defence and commercial, involving major primes and SMEs.

Dr Jonathan Williams, CEO, Marine South East, said: "There is increasing convergence between defence and commercial applications in areas such as surveillance, asset tracking and cyber-security. This presents 'dual-use' opportunities for business. Not only can convergence share costs across different applications, but also it offers broader market access for innovative products and services."

Attendees will have the opportunity to hear from funding bodies and meet with industry partners looking to fully exploit the entrepreneurial opportunities and synergies between dual-use products, services and technologies that can drive innovation in both the civil and defence marine and maritime sectors.

The conference on Tuesday 4 April 2017, will focus on two technology themes that are currently enjoying strong investment in both civil and military applications, with large numbers of SMEs in the value chain, but where dual-use priorities are not systematically identified. The theme 'Maritime information services' includes satellite applications, maritime Internet of Things, cyber security and dual-use data analytics and web services, whereas theme 'Sensor platforms and autonomy' includes marine autonomous systems, energy storage for endurance, sensors and smart sensor networks.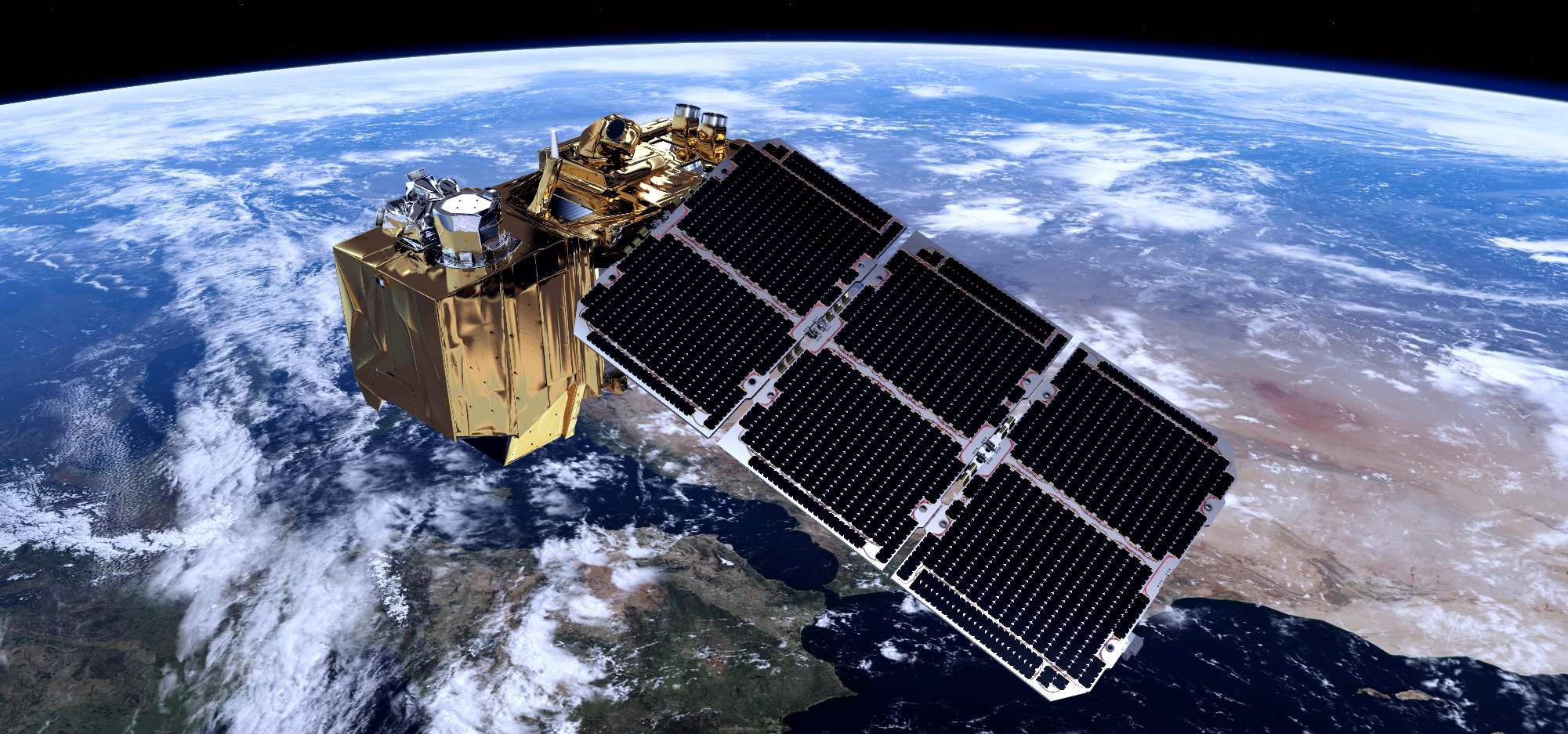 HORIZON 2020 - 25 November 2013, Countdown to the launch of the first Copernicus satellite. European Commission Vice-President Antonio Tajani has announced the launch of Sentinel-1A, the first satellite of the EU Copernicus Programme that will fly in outer space.

It will monitor sea ice and the Arctic environment, survey marine oil spills, and detect ships in coastal zones for maritime security. It will also spur the growth of the observation service industry, contribute to climate monitoring, and provide support in emergency and crisis situations.

The benefits of an operational Copernicus programme through to 2030 are estimated at €30bn. The estimated downstream market potential turnover attributable to Copernicus is expected to be €1.8bn by 2030.
On Wednesday 5 April 2017 the Enterprise Europe Network is organising a free B2B matchmaking event to give visitors the opportunity to meet potential business partners during pre-arranged 30 minute meetings. These will create real business development opportunities not only with exhibitors but also visitors, active in the maritime sector. This event will be of particular interest to those that are looking for new customers, partners or financiers for their company or those that are looking for ways to adapt their technology for dual-use applications.

The event is open to all attendees of Ocean Business 2017 and participants at the Maritime and Defence Dual-Use event, to provide opportunities to meet civil and defence partners on a 1-2-1 basis. This B2B Matching event is proudly organised and supported by Enterprise Europe Network, Greenwich Research & Enterprise, the National Oceanography Centre and the Maritime Technologies Sector Group and the Aeronautics, Space & Dual-Use Technologies Sector Group.

Cheri Arvonio, Project Manager of Ocean Business said 'We are delighted that Marine South East and Enterprise Europe Network have selected Ocean Business event to co-locate this conference and B2B matching event. With funding from the European Union it is an added benefit that both events are being offered on a FREE to Attend basis.'

Ocean Business is an international event with more than 340 exhibitors from across the globe, a training and demonstration programme with more than 180 hours of sessions, various associated meetings held by leading organisations in the industry, Ocean Careers providing career and recruitment advice, and a full line-up of enjoyable social events for informal networking.

ABOUT THE NOC
The NOC is one of the world's top oceanographic institutions. They provide the UK with the national capability needed to be a top global player and to lead and participate in international cooperation. The NOC undertakes world-leading research in large scale oceanography and ocean measurement technology innovation. They work with government and business to turn great science and technology into advice and applications. The NOC also supports the UK science community based in universities and smaller research institutes with scientific facilities, research infrastructure and irreplaceable data assets, enabling the UK to harness the full power and diversity of its scientific talent in ocean science.

CONTACTS
Media enquiries:

Sophie Potten, Group Marketing Manager
Diversified Business Communications UK
Tel: +44 (0)1453 836363
Email: spotten@divcom.co.uk
National Oceanography Centre
European Way
Southampton
SO14 3ZH
Tel: +44(0)1453 836363
Email: info@oceanbusiness.com
Website: http://www.oceanbusiness.com/
About Ocean Business: Ocean Business is organised by Diversified Communications UK Ltd, in partnership with the Society of Maritime Industries (SMI) and hosted by the National Oceanography Centre (NOC). Ocean Business is a hands-on ocean technology exhibition and training forum, taking place every two years at the National Oceanography Centre, Southampton. Launched in 2007 and running every two years, the show has over 300 exhibitors and nearly 5000 attendees. Running in parallel to the exhibition is Offshore Survey, a two-day conference that focuses on the technology and business issues in the field of offshore surveying.

About SMI: The Society of Maritime Industries (SMI) is the voice of the UK's maritime engineering and business sector promoting and supporting companies which design, build, refit and modernise ships, and supply equipment and services for all types of commercial and naval ships, ports and terminals infrastructure, offshore oil and gas, maritime security and safety, marine science and technology, maritime autonomous systems and marine renewable energy.
LINKS & REFERENCE
Maritime Dual-use Conference visit marinesoutheast.co.uk
B2B Matchmaking event b2match.eu/oceanbusiness2017 or email t.benzie@greenwich.ac.uk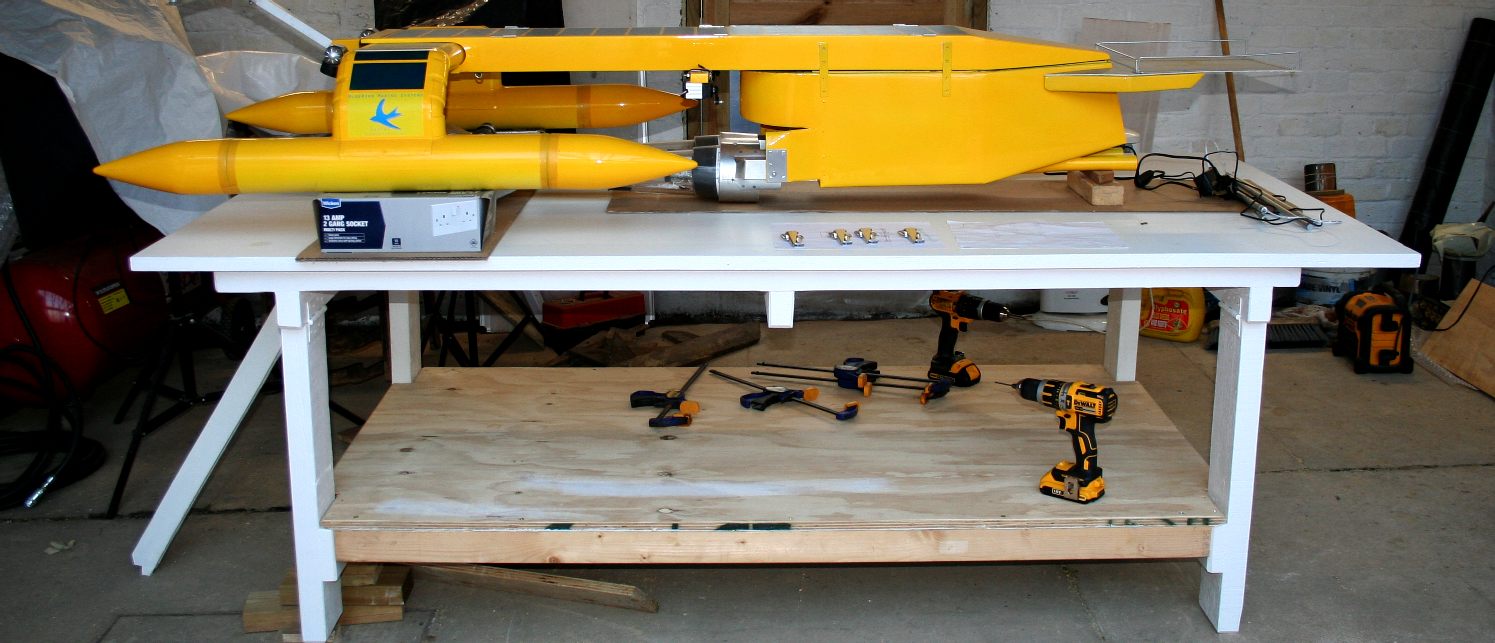 SEAVAX - The new research facility for this versatile autonomous ocean platform will allow the Cleaner Oceans Foundation to conduct experiments more efficiently. Fitting out of a dedicated robotics lab and compact water test tank is under way to accelerate our development programme.
This website is copyright © Cleaner Oceans Club Ltd (COCL) (Company No: 4674774) January 2017
Solar Studios, BN271RF, United Kingdom. COCL is a charity without share capital. The name Miss Ocean™ is a trade mark of the Cleaner Oceans Foundation™. The name SeaVax™, is a trade mark used under license. Site Navigator