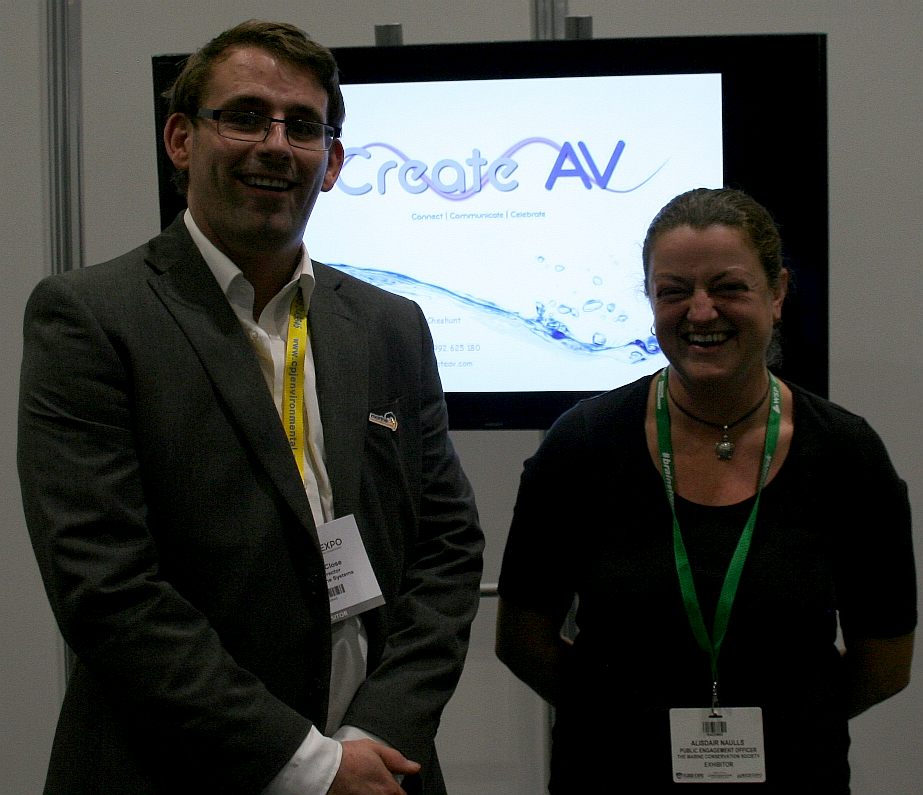 MARINE CONSERVATION SOCIETY - Chris Close with Emma Cunningham at the 2016 event in London. Emma gave a superb talk about the efforts of the Marine Conservation Society to coordinate beach cleaning events and most importantly of all, to record that data so that meaningful efforts to cooperate with other organizations would give force to both national and international work to curb ocean plastic waste. Copyright © photograph 12 October 2016. You will need the permission of Bluebird Marine Systems Ltd to be able to use this picture except for private research and educational purposes.
27 - 28 SEPTEMBER 2017
The Marine & Coastal Civil Engineering Expo 2017 is the UK's leading event in presenting global solutions and innovative concepts to professionals working in hard engineering, coastal and river management, subsea engineering and flood risk authorities.
For the SeaVax crew this was an exhibition that was more like a shop for parts for the AmphiMax™ beach launch and recovery vehicle, that being amphibious is also a vessel. Three members of the team plied the halls looking for ideas and manufacturers of parts that may be useful to the project. One supplier was the GGR Group who are a lifting solution supplier of cranes. We need a crane to position the frame bogies and frame components of the AmphiMax and shortly after this the SeaVax hull components.
One speaker who caught our attention at the 2016 expo was Emma Cunningham. Her talk on the work of the Marine Conservation Society gave those in attendance an insight into the practicalities of plastic collection from beaches and what to do with afterwards. Emma had not heard of SeaVax™ but echoed the concerns of Bluebird Marine in a very interesting talk that gave the audience some facts about this important work. The MCS has agreed to help by supplying data obtained from their beach collection exploits for our research, for which we are very much obliged.
EXHIBITORS
If you work in or provide products or services in the following areas then you may want to consider exhibiting at Marine & Coastal Civil Engineering 2017:

Anchor Piles
Barriers
Beach Restoration
Work Boats
Coastal and River Management
Cements
Concrete Pumps
Concrete Pumping Equipment
Concrete Silos
Consultancy
Cliff Stabilization
Desilting
Diving & Dive Support
Dredging Boats
Erosion Control
Flood Walls
Groyne Construction & Maintenance
Harbour Wall Renovation
Hooper Dredgers
Hydraulic Dredgers
Insurance
Jetty Construction
Long Reach Excavators
Marine & Offshore Demolition
Mechanical Dredgers
Pile Drivers/Cutters/Wrapping
Pontoons
Ports and Harbours
Pumps and Dredge Components
Pumping Foamworks
Quay Wall Renovation
Retaining Walls
Rock Armour Construction
Seawalls
Sheet Piling
Slipway Construction
Surge Barriers
Tetrapods
Water Safety/Rescue Training Products
SEMINAR SPEAKERS
| | | | | |
| --- | --- | --- | --- | --- |
| | | | | |
| | | | | |
| | | | | |
| Present & future challenges of beach management in England | Cardiff University, Tidal energy challenges & opportunities | Obtaining Consents for Coastal Development - Key Issues | Long Term Loss of Beach Sediment Eastern English Ch. | Impact of Sea Level Rise on Welsh Coasts |
| | | | | |
| | | | | |
| | | | | |
| | | | | |
| Sustaining land & waterscapes: informing equitable decisions | Coastal Protection by means of Wave Farms | Offshore renewables Vs enviro constraints and de-risking. | Geology/geotechnics Vs coastal protection & slope stabilization | Environmental Impact Vs Economic Development |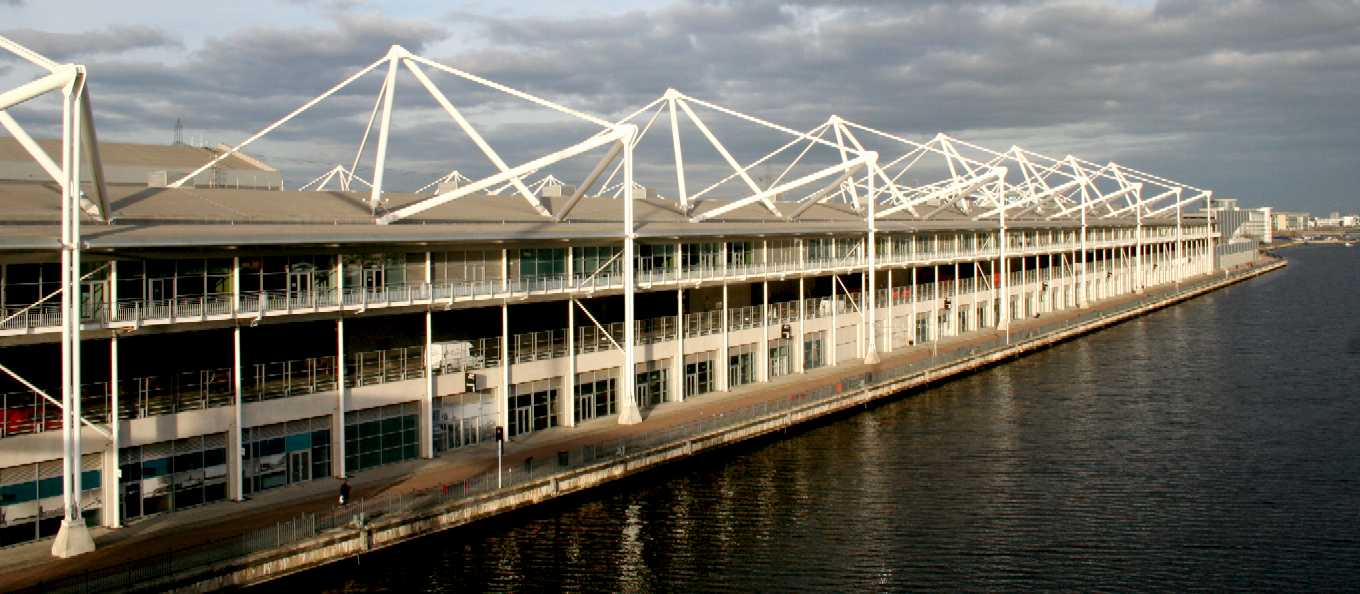 ROYAL DOCKS
The Royal Docks comprise three docks in east London - the Royal Albert Dock, the Royal Victoria Dock and the King George V Dock. They are more correctly called the Royal Group of Docks to distinguish them from the Royal Dockyards, Royal being due to their naming after royal personages rather than Crown ownership. The three docks collectively formed the largest enclosed docks in the world, with a water area of nearly 250 acres (1.0 km2) and an overall estate of 1,100 acres (4.5 km2). This is equivalent to the whole of central London from Hyde Park to Tower Bridge. The area was designated a special enterprise zone in 2012.
The three docks were completed between 1855 and 1921 on riverside marshes in East Ham and West Ham (now the London Borough of Newham). The Victoria and Albert docks were constructed by the London & St Katharine Docks Company, to provide berths for large vessels that could not be accommodated further upriver. They were a great commercial success, becoming London's principal docks during the first half of the 20th century. They specialized particularly in the import and unloading of foodstuffs, with rows of giant granaries and refrigerated warehouses being sited alongside the quays.
The docks' great size and provision of numerous finger quays gave them a collective span of over 12 miles (19.3 km) of quaysides, serving hundreds of cargo and passenger ships at a time. Following the opening of the Royal Albert Dock in 1880, giving the Royals access to Gallions Reach, 11 miles (17.7 km) below London Bridge, the rival East & West India Docks Company responded with the construction of Tilbury Docks even further down river. The ruinous competition led eventually to all the enclosed docks being taken over by the Port of London Authority (PLA) in 1909. The PLA completed the King George V Dock in 1921 and reserved land to the north for a fourth dock, never built.
VENUE & CONTACTS

The exhibition is being held between the 12-13 October 2016 at the ExCeL London.
ExCeL London
One Western Gateway
Royal Victoria Dock
London, E16 1XL

General enquiries and event Information

T: +44 (0)20 7069 5000
E: info@excel-london.co.uk
London is the natural meeting point for the world's business networks. It is a leading city in the world's economy and a centre of international trade and finance. Located in the London Borough of Newham, this exhibitions and conference centre is an excellent venue in England.
Lying adjacent to Canary Wharf, ExCeL London is the latest cultural quarter which possesses every facility that an event demands. Accommodating thousands of visitors in its huge event halls, state of the art conference suites and 45 meeting rooms, this multifaceted event venue is often preferred for flexible selection of space.
ExCeL London, the international exhibition and convention centre, is the host venue for a variety of events from award winning exhibitions and conferences to international association meetings, product launches, banquets, award ceremonies, sporting events and more. ExCeL London is the UK capital's largest exhibition centre. ExCeL London is owned by Abu Dhabi National Exhibitions Company (ADNEC). Its portfolio also includes the Abu Dhabi National Exhibition Centre and the Al Ain Convention Centre.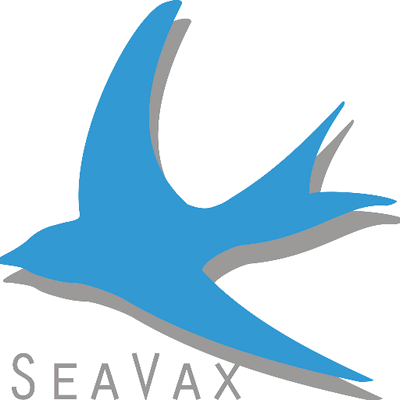 LINKS & REFERENCES
http://www.contaminationexpo.com/
http://www.thefloodexpo.co.uk/
http://www.thefloodexpo.co.uk/
http://www.mcceexpo.co.uk/
http://www.contaminationexpo.com/
http://www.mcsuk.org/plasticchallenge/
https://www.mcsuk.org/
http://www.mcceexpo.co.uk/
http://watercontaminationexpo.com/
http://www.thefloodexpo.co.uk/
https://www.linkedin.com/groups/7474470/profile
https://www.facebook.com/MarineandCoastalcivilengineerinngexpo/
https://twitter.com/MCCE_Expo
http://www.corroventa.com/
http://www.cpjenvironmental.co.uk/
http://www.ebsford.co.uk/
http://www.ekotechnika.cz/
http://www.floodgate.ltd.uk/
http://www.yggs.co.uk/
http://www.xericltd.com/
http://www.cofra.co.uk/
http://www.watermaster.fi/
http://www.aquaread.com/
http://www.bdma.org.uk/
http://www.pump.co.uk/
http://www.westminster.boskalis.com/
http://www.cemex.co.uk/
http://www.constructionequipment.com/
http://adcdrainage.co.uk/
http://alliancegs.co.uk/
http://www.adlerandallan.co.uk/
http://www.amarimetals.com/
https://twitter.com/
https://www.google.co.uk/
http://www.vikoma.com/