CLEANER OCEAN
FOUNDATION
WELCOME ALL! The 'Cleaner Ocean Foundation' is a charitable entity dedicated to conservation, research and ocean awareness. We work with other like minded institutions and academics looking for ways to repair the harm that man has done and is doing to marine life, with especial focus on plastic waste, over-fishing and dwindling wild fish stocks. We also promote ocean literacy with our Miss Ocean water sports event and using our tour bus to attend events and give talks on Blue Growth. From May of 2017 our Foundation took over the SeaVax project.
Before May 17, Bluebird Marine Systems had done a great job developing the design and testing out the SeaVax concept - with generous financial assistance from Avaaz crowd funding. Bluebird Marine will continue to provide us with technical services and other know-how as a project partner - as before - on a not-for-profit basis.
In June 2017 we began by improving the water testing facilities in Sussex, England, with a covered way from the robotics workshops to the tank where they were separated by some 12 meters of uneven mud and grass. We are seeking grant funding and/or sponsors to take the 1/20th scale proof of concept model to a 1/4 scale ocean going prototype cleaning machine and beach launcher/recovery vehicle. We are also seeking risk share associates for the Miss Ocean competition and ocean awareness tours.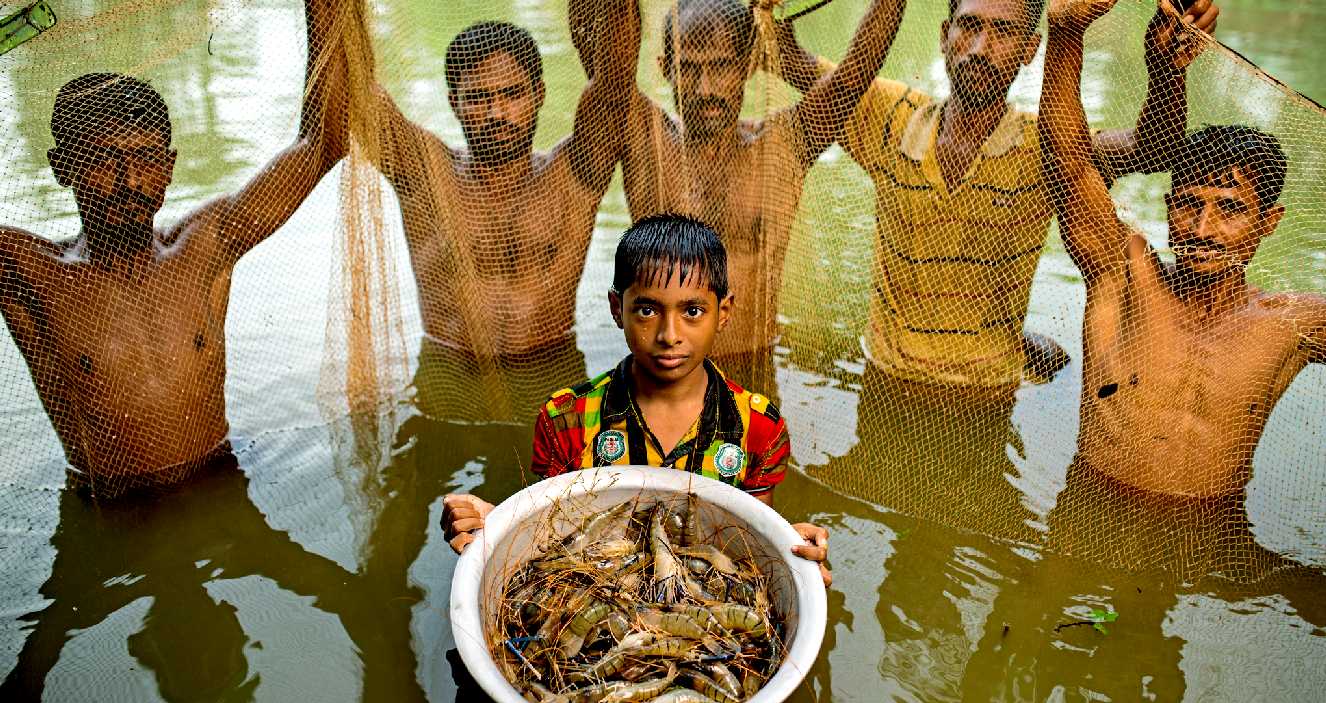 DWINDLING FISH STOCKS - Food security is a major problem the world will have to face as the available land for to grow crops reduces in competition with land for housing, as the population expands. The situation is far from sustainable and a bubble that will burst. When the bubble bursts it will cause the deaths of millions of people, where additional farming will create more carbon dioxide to heat the climate, making more land barren in a vicious circle that we must take steps to prevent happening.
Around 10% of the world (700,000,000 million people) rely on the ocean for food, but in addition to our poor land management record, we are also polluting the seven seas with plastic that is toxic - so reducing the number of fish that we might harvest for food.
OCEAN CLEANING INNOVATION - This amazing autonomous boat called "SeaVax", was on display at the Old Billingsgate exhibition centre in London on the 9-10th of November 2015 for Innovate 2015. Since that time a company called Bluebird Marine Systems has built a test tank and a robotics laboratory - and worked out a low cost method of launching and recovering the full size vessel. All of this was achieved on a small budget at cost, with the help of volunteers, students and an experienced steering committee.
THE OCEAN ECONOMY - The ocean is a vast resource that is underutilized in terms of energy generation and over fished to feed a growing world population as land is being absorbed to build on for housing and factories, so reducing agricultural potential. In short, we are exhausting our natural resources in order of ease - for maximum profits - a short term strategy. It is easier for us to take all the fish we can in the short term and fill the ocean with garbage and not worry about the consequences.
The use of plastic for packaging is just one horrifying example of major stakeholders using the most convenient means to get their product to market, while ocean literate policy makers watch marine life suffer as they grapple with ways to juggle economics and morals, hoping for a miracle. Prince Charles and the Ellen MacArthur foundation have joined forces by issuing a prize to help reduce plastic in packaging. We hope that initiatives like this will make the job of cleaning the ocean less daunting and perhaps one day: not needed at all. So well done to everyone involved in that endeavor.
SEAVAX - SeaVax technology could help to put us back onto a path to ocean recovery. We aim to undertake vital research in the field of marine robotics, to try to understand what is possible if we apply some of the best innovations - such as the use of satellites to track ocean changes and currents - that may be applied to ocean cleaning techniques.
'SEAVAX' is just one of the many ocean cleanup projects that in our view holds the potential to make a difference if it can be applied effectively. There are many organizations working to clean the oceans, all contributing valuable input of which we are just one aiming to do our bit.
The Cleaner Oceans Foundation is inviting funding to be able to manage research to establish if ocean cleaning using dedicated selective fishing machines is a viable option in the search for a truly circular, blue economy.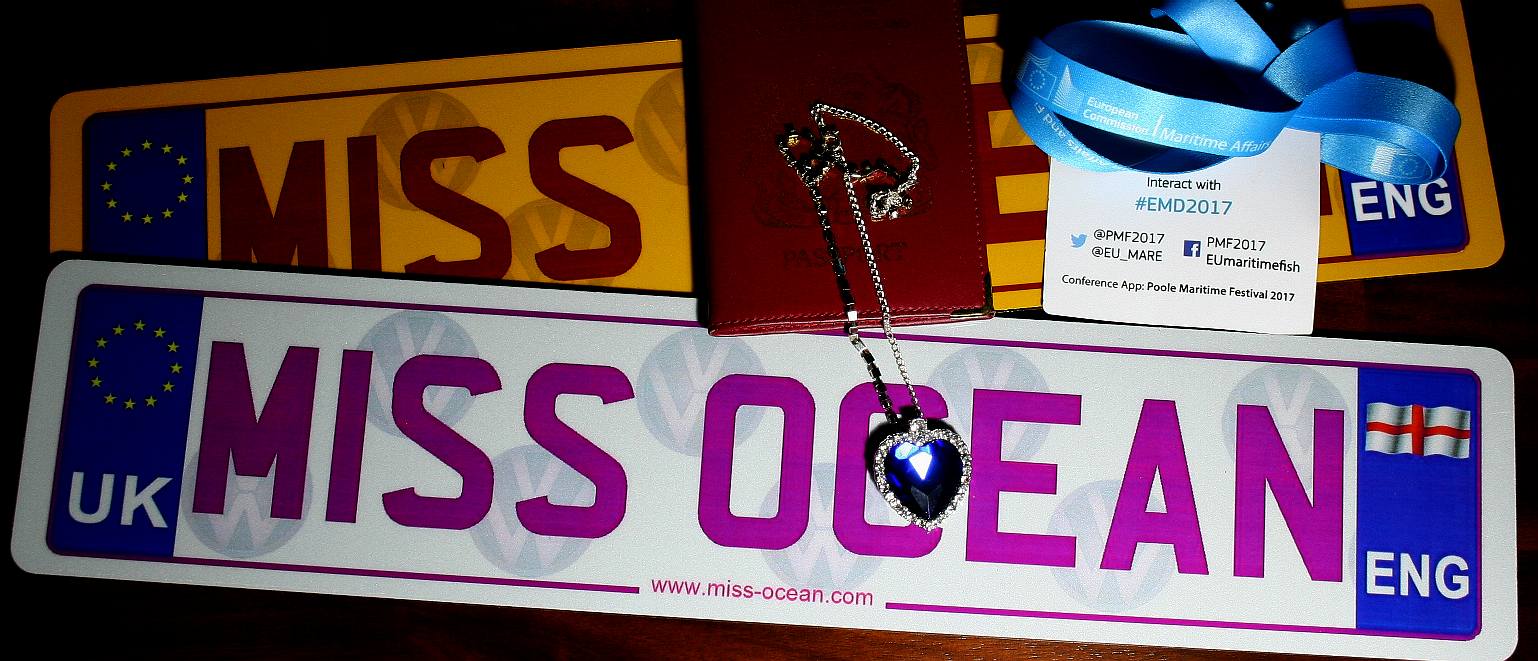 MISS OCEAN 2017 - European Maritime day was packed with ocean insight, as informed presenters shared their knowledge on the stage at the Lighthouse arts centre in Poole. One of the problems identified at this prestigious event was the lack of ocean literacy, hence apathy on the part of international stakeholders. We are perfecting the design of our crown for the Miss Ocean awareness campaign in the hope of gaining media attention for important marine matters. The Heart Of The Ocean is a bit of movie magic and is not real (though many wish it was), whereas our tiara is taking shape for the fortunate wearer in years to come. We are presently working on the vinyl wrap of our Miss Ocean tour bus and our studio where potential mermaids will be interviewed.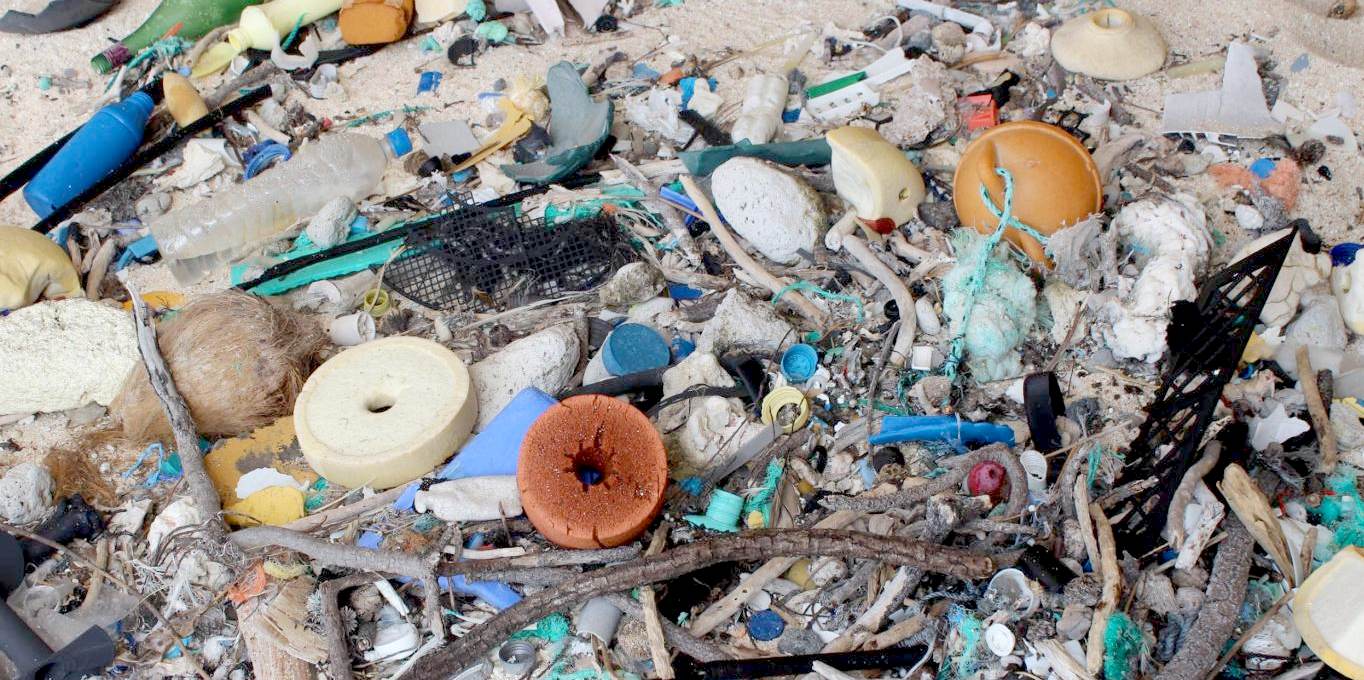 THE INDEPENDENT HENDERSON ISLAND - Beaches of a remote British island in the South Pacific are littered with an estimated 37.7 million pieces of plastic, scientists have discovered.

The level of plastic pollution at uninhabited Henderson Island, part of the UK's Pitcairn Islands territory, is worse than anywhere else in the world.

Investigators visiting the island found up to 671 items of plastic on every square metre (10 sq ft) of its otherwise pristine beaches.

Henderson Island was designated a World Heritage Site by the United Nations in 1988.

The 3,700 hectare (9,142 acres) island is 3,100 miles (5,000km) away from the nearest major population centre and has one of the world's best preserved raised coral atolls.

It also happens to be near the centre of the South Pacific Gyre, a circular ocean current that gathers together man-made debris carried from South America and deposited by fishing boats.

"Research has shown that more than 200 species are known to be at risk from eating plastic, and 55 per cent of the world's sea birds, including two species found on Henderson Island, are at risk from marine debris."

More than 300 million tonnes of plastic produced worldwide each year is not recycled, Dr Jennifer Lavers is quoted as saying.

"Based on our sampling at five sites we estimated that more than 17 tonnes of plastic debris has been deposited on the island, with more than 3,570 new pieces of litter washing up each day on one beach alone.

"It's likely that our data actually underestimates the true amount of debris on Henderson Island as we were only able to sample pieces bigger than two millimetres down to a depth of 10cm, and we were unable to sample along cliffs and rocky coastline."
BOYAN SLAT - OCEAN CLEANUP PROJECT
CLEANER OCEANS FOUNDATION - TRUSTEES
CLIMATE CHANGE - AGREEMENT DECEMBER 2015 - UN PARIS GLOBAL MARCH - BAN KI-MOON & JOHN KERRY
CODING QUEENS - CALIFORNIAN ALL GIRLS ROBOTICS TEAM
CONTRIBUTIONS - HELP US TO HELP THE WORLD FEED ITSELF
DAILY EXPRESS - 26-1-16
DAME ELLEN MACARTHUR - MORE PLASTIC IN THE OCEAN THAN FISH BY 2050
DIVE PLANIT - MYTH BUSTING OCEAN CLEANUP MACHINES
ECHO - EUROPEAN CIVIL PROTECTION and HUMANITARIAN AID OPERATIONS
EMSA - EUROPEAN MARITIME SAFETY AGENCY
ENERGY MATTERS - SEAVAX OCEAN CLEANER 23 FEBRUARY 2016
ESA - EUROPEAN SPACE AGENCY
EUROPEAN MARITIME DAY - MAY 17
FISHING BOATS - GREEN AUTONOMOUS - BLUE GROWTH
GLOBAL OCEAN COMMISSIONERS - LINKS
GLOBALSPEC INSIGHTS - IHS 360 ENGINEERING, ROBOT VESSEL
GYRES 5, FIVE - TECHNO FIX TO PLASTIC POLLUTION
HORIZON 2020 - BLUE GROWTH - FEED THE WORLD - 2016 CALL
INDEPENDENT - OCEAN CLEANUP PROJECT 19-1-16
JO JOHNSON - OPENS MARINE ROBOTICS CENTRE AT THE NOC
LINKS PAGE, EVENTS
MICROBEADS BAN - PRESIDENT OBAMA GETS TOUGH ON PLASTIC
OCEAN CLEANUP PROJECT - MEDIA REVIEWS, BOYAN SLAT 2016
OCEAN BUSINESS 2017 @ NATIONAL OCEANOGRAPHY CENTRE, SOUTHAMPTON
OCEANS DAY - COP21 UN CLIMATE CHANGE TALKS, PARIS
PARTNERS - FUNDING ASSOCIATES
SEABIN - SURFER'S TRASHCAN, MIAMI MARINA
SWACHH BHARAT ABHIYAN - CLEAN UP INDIA MISSION
TERRAMAR PROJECT, THE - ROBOTIC BOAT TO SUCK UP PLASTIC WASTE UNVEILED INNOVATE UK
TRADEMARKS - REGISTRATION
WASTE SHARK - ROTTERDAM
WILLIAM ALCHORN - MARITIME RESTORATION
WORLD OCEANS DAY - 8th JUNE 2016
YOUTH OCEAN CONSERVATION SUMMIT -
This website is copyright © Cleaner Ocean Foundation Ltd (COF) (Company No: 4674774) July 2017
Solar Studios, BN271RF, United Kingdom. COF is a charity without share capital. The name Miss Ocean™ is a trade mark of the Cleaner Oceans Foundation™.